Dark Fantasy Bundle 01 - Game Assets + Extra v4.27, 5.0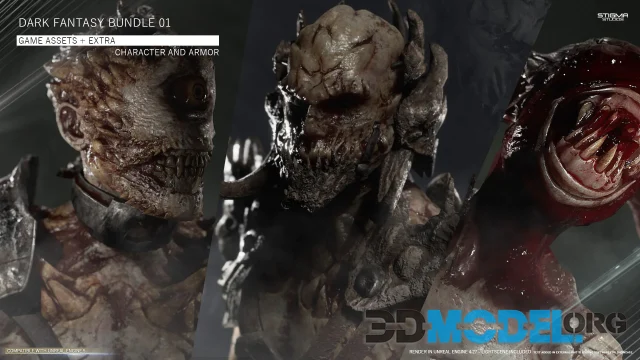 A unique value pack Dark Fantasy creature "Cyclope, Orc and Goblin" with armor for your game, designed to be versatile for the Modern, Futuristic or Medieval Horror/Action game with Armor!
Features:
Full 3D Character: 3d model to get a unique design impact for your game.
Extra: Armor
Versatile Design: Model designed to be used in different artistic contexts and be versatile.
Version: 4.27, 5.0
Home Page: https://www.unrealengine.com/marketplace/en-US/product/dark-fantasy-bundle-01-game-assets-extra
Highlight text and press
Ctrl+Enter