Palace Interior Modular Pack v4.2x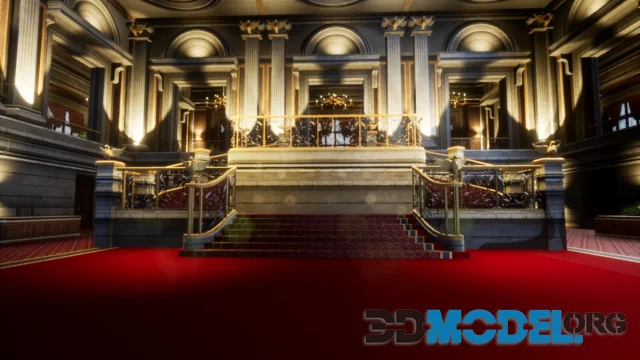 This opulent Palace interior has been designed using modal assets which snap together allowing you to create the level of your choosing.
Choose from a wealth of uniquely crafted meshes each with materials and textures applied for optimal performance.
Included in this package is an example level showing you a glimpse of what you can create. Easily snap components together and have a highly polished level complete within a few minutes.
Version: 4.2x
Home Page: https://www.unrealengine.com/marketplace/en-US/product/palace-interior-modular-pack
Highlight text and press
Ctrl+Enter