Gothic Island v4.17-4.27, 5.0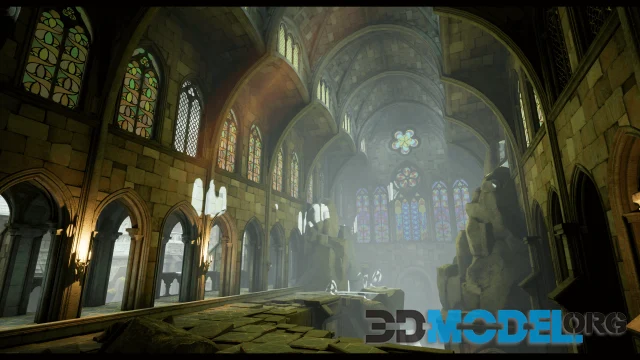 Large environment with 340 meshes, cathedral, caves, buildings, rocks. Stylized Gothic architecture.
Gothic Island contains large environment made with 341 meshes (most of them are modular - others are unique for the environment). This set of optimized meshes is good for royale like games: You can enter buildings, explore Islands with caves, half burned cathedral, old library, traverse the city battlements, and more. The art style of this pack is similar and compatible with my other packs.
Version: 4.17-4.27, 5.0
Home Page: https://www.unrealengine.com/marketplace/en-US/product/gothic-island
Highlight text and press
Ctrl+Enter