SciFi/Industrial Level Kit 2.0 v4.2x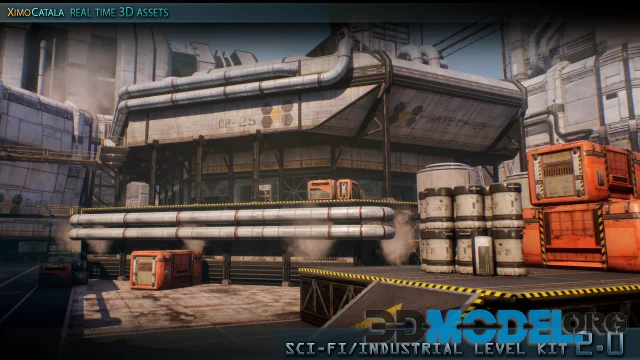 Complete, modular system of assets ready to build any type of SciFi/Industrial themed environment.
SciFi Industrial Level Kit. v.2.0
Designed to be a useful, ever growing set of valid solutions to boost creativity for end users.
It presents a modular, combinable system of objects, structures and PBR/IBL lighting solutions which allow the creation of different sci-fy, hi-tech industrial themed scenes.
More than 1500 meshes and Blueprints for walls, ceilings, floors, doors, crates, containers, barrels, computers, screens, pipes, cables, corridors and pre-assembled and editable buildings with different sizes and purposes. All of them with 4k,2k and 1k highly detailed textures.
Features:
More than 1400 meshes (ranging from construction parts to props) and 94 Blueprints containing pre-made buildings and structures.
More than 70 high quality materials including a wide selection of decals.
Includes 1 fully lit demo level plus 1 level displaying all assets
Version: 4.2x
Home Page: https://www.unrealengine.com/marketplace/en-US/product/scifi-industrial-level-kit
Highlight text and press
Ctrl+Enter