SciFi Military Car v4.27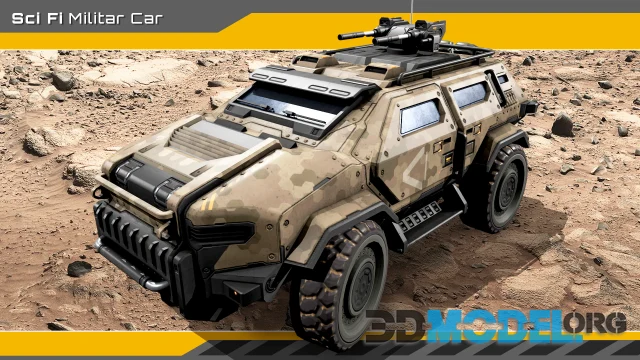 This Drivable Armored Car comes with suspension and an assortment functional Weapons.
This Science Fiction Military jeep is perfect for RTS and Third Person experiences.
It comes with a fully Drivable Pawn Blueprint with suspension, a customizable material, and weapons that aim and fire with appropriate aiming animations.
The roof attachments are:
Optical Zoom
Radar
Ammo Pack
Machine Gun
Machine Gun X2
Missile Launcher
Version: 4.27
Home Page: https://www.unrealengine.com/marketplace/en-US/product/scifi-military-car
Highlight text and press
Ctrl+Enter