Abandoned Russian Buildings v5.1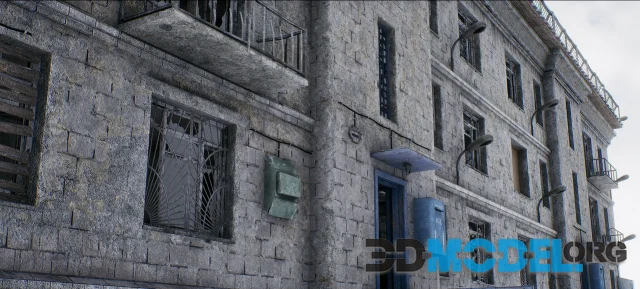 'Abandoned Russian Buildings' includes ruined soviet housing blocks and architectural elements to create a soviet ghost town. 'Abandoned Russian Buildings' is created with reference to the ghost town 'Kantubek' on Vozrozhdeniya Island in the Aral Sea.
All the buildings in the package are fully enterable. The pack includes 8 premade BP housing blocks and 2 premade BP electric transformer buildings. There are 4 damage decals to add further ruin effect to buildings. To optimise the performance, 3 trim sheet textures are efficiently used for all the buildings with additional world aligned material for walls.
This extensive building pack will be a great pack for you to start creating your ruined soviet towns!
Version: 5.1
Home Page: https://www.unrealengine.com/marketplace/en-US/product/abandoned-russian-buildings
Highlight text and press
Ctrl+Enter