Procedural Moss & Snow v5.0-5.1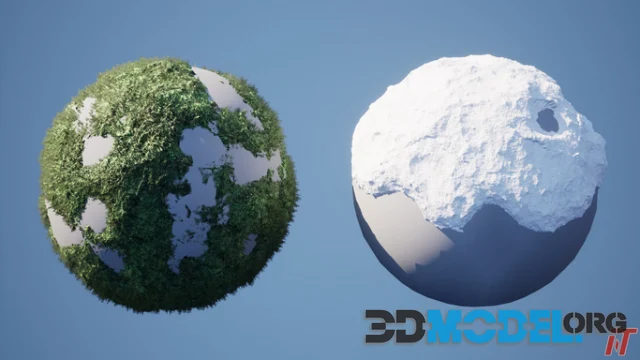 Procedural blueprint tool for generating high quality moss and snow meshes over the top of existing scene geometry.
Features:
Multiple scene sampling behaviors for different use cases and flexibility.
High degree of control over mesh fidelity to match any projects performance targets.
Able to "bake" dynamic geometry down to static mesh actors while maintaining non-destructive workflows.
Supports baking to Nanite meshes.
Allows for propagation of instance meshes over the surface of generated geometry for extra detail when desired.
Demo content for both moss and snow utilized with different kinds of actors.
Marketplace images use Megascans assets for demonstration purposes. Megascans meshes and textures NOT INCLUDED. Content can be found at https://quixel.com/megascans/.
Built in timer function that details construction times so users can understand the iteration implications for certain expensive operations.
Currently only applies to scene elements & actors that are "static" as the meshes will not deform along with anything dynamic or skeletal in nature.
Version: 5.0-5.1
Home Page: https://www.unrealengine.com/marketplace/en-US/product/procedural-moss-snow
Highlight text and press
Ctrl+Enter