Zara home wood stool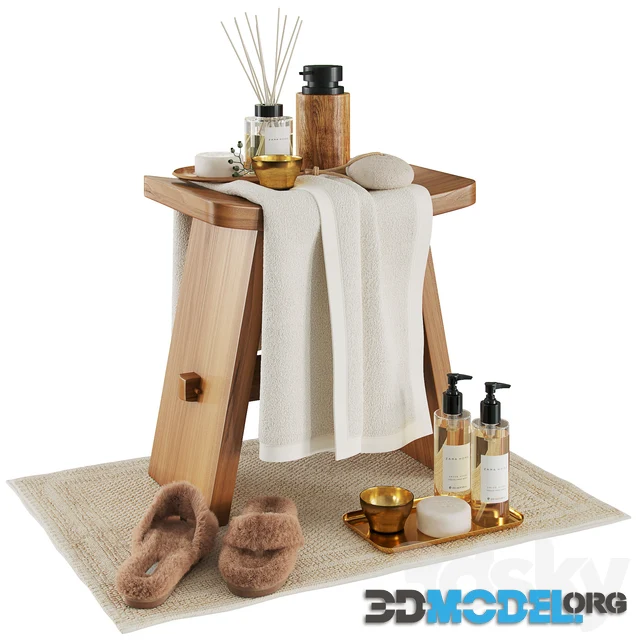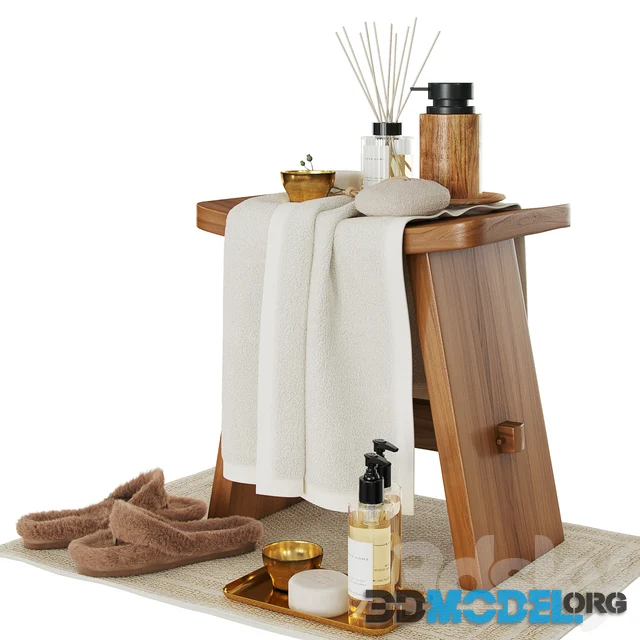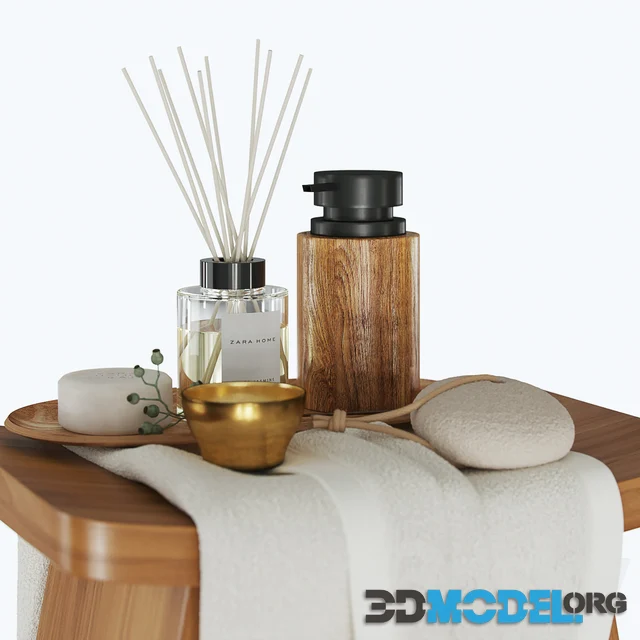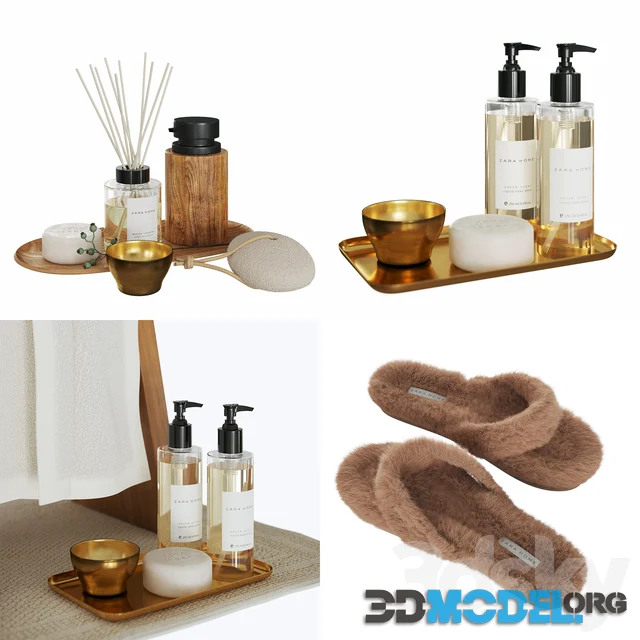 Decorative set for bathroom interior. Included Wooden chair size 40 x 42 * 28 cm, Soap dispenser ART. 2561/466 size 8 x 15 x 8 cm, Oval tray ART. 3461/040 size 31 x 1 x 15 cm, Open toe slippers made of faux fur ART. 1023/600, White Jasmin Liquid Hand Soap, Golden tray with rounded edges ART. 8518/040, Diffuser with rattan sticks White Jasmine, Golden candlestick ART. 7557/048 size 7 x 4 x 7 cm, washcloth, Toothbrushes, Eucalyptus branch, Towel, Soap.
3d-model is executed in detail and quality. Textures collected in the archive.
File type: MAX, FBX, OBJ
Highlight text and press
Ctrl+Enter