Bathroom Sets Zara Home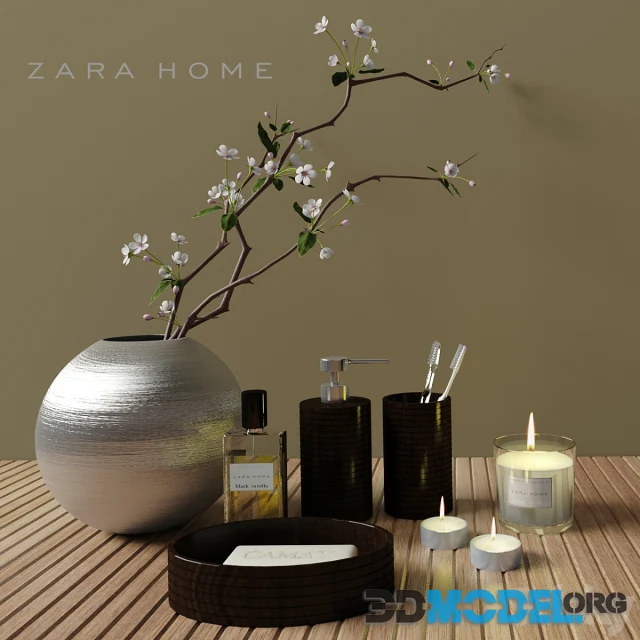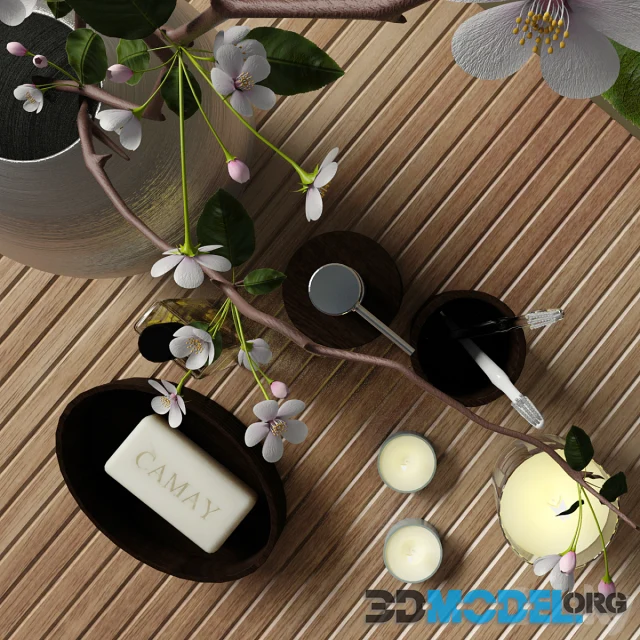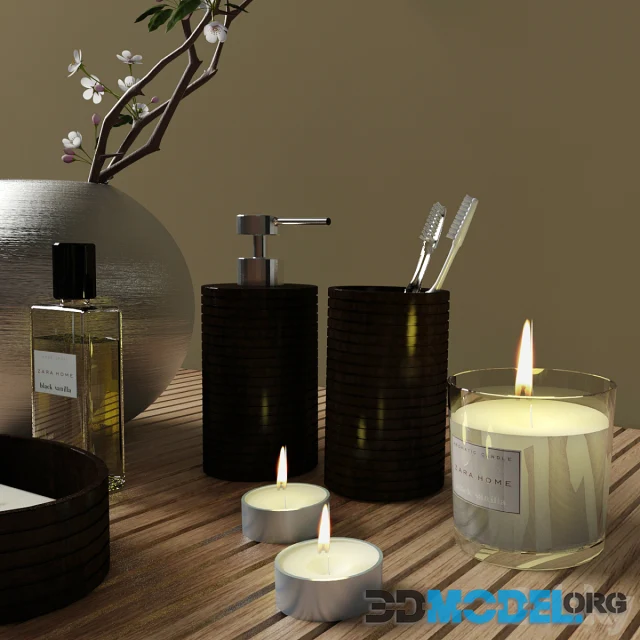 A set of accessories from Zara Home for the bathroom: a dispenser and cup with toothbrushes made of dark glass, a bottle of toilet water, soap in a soap dish and three candles. A large spherical silver vase with a flowering branch inside completes the installation.
A high-quality three-dimensional model for realistic visualizations.
File type: MAX, FBX, OBJ
Highlight text and press
Ctrl+Enter