3D graphics: just about complicated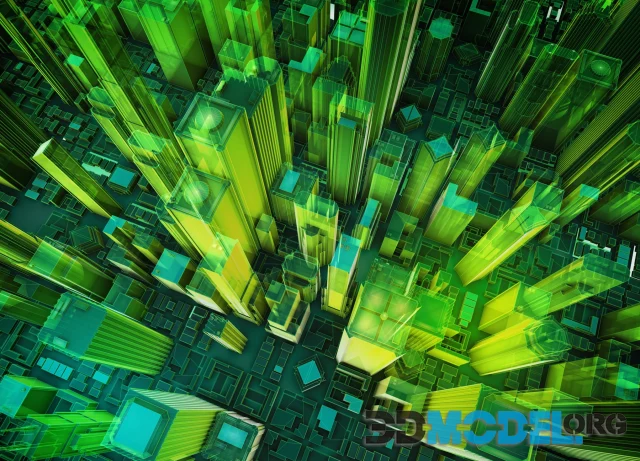 Modern utilities are capable of creating graphics that are almost indistinguishable from the real thing. And if you've always wondered how it's created, it's a good idea to first learn how 3D works in general.
The concept of 3D graphics can include two-dimensional images with elements of volume, which is given by working with lighting. Also refer to the 3D graphics full three-dimensional models that are created in special programs and used, for example, in games.
What are the peculiarities of 3D images?
If when you view an image, you can describe the width and height, but do not observe the depth, then it is a two-dimensional graphics. Let's say the same shortcuts you see on your PC or smartphone desktop are all the same 2D pictures. The bottom line is that any 3D image is bound to have depth.
How does 3D graphics work and what are the stages of its creation?
3D modeling is the first stage during which a model is created that precisely conveys the shape of the object that needs to be represented. It can be any object, animal or person. Programs like Blender or 3Ds Max are great options if you want to dig deeper into the modeling process and figure it out on your own. But if you don't feel like doing it yourself, you can turn to our catalog of 3D models. You'll find a truly wide list of items you can use to create your dream video game.

Animation - a 3D model will always be present somewhere in one way or another. Its purpose is to do some kind of action. For example, the transfer of another effect. The same program that was used for modeling can be used to arrange the objects.

Rendering is the third and final stage of the work. It means the processing of colors, surface types, lighting and all other parameters of the scene.
A little history and some interesting facts
In 1877, was invented praxinoscope - such a drum, glued inside the pictures, which go in sequence. In its center there is another such drum, but smaller, and it is already covered with mirrors. If you look into the center of the device when it is spinning, you can see the illusion of movement:
But now, of course, progress has stepped much further, so it becomes obvious how the whole scheme works:
A rendered scene is transmitted to the monitor.

The position of the objects on it changes slightly.

The updated image is displayed on the screen.

Most modern monitors can output 60 FPS, which makes it feel smooth. FPS is the number of images displayed per unit of time (in this case per second). In the case of games, all frames are rendered in real time. That is, while the gamer is playing, and the position of objects in the game is changing, the computer checks how it all looks like 60 times per second and updates the image on the monitor. The higher the FPS, the more often the computer checks, so the picture is smoother.
Knowing such fundamental things for a developer as 3D modeling will definitely make you more professional and competent. After all, computer graphics continues to evolve without stopping. From columns and lines of monochrome text, graphics have advanced considerably, and the result is obvious - millions of people play games and run all sorts of simulations with today's technology.
If you are not specialized in 3D modeling, you can download from our
website
ready-made assemblies and models for your project. You can do it completely free of charge, and you don't even need to register.
Other articles
Highlight text and press
Ctrl+Enter