How to achieve a realistic rendering?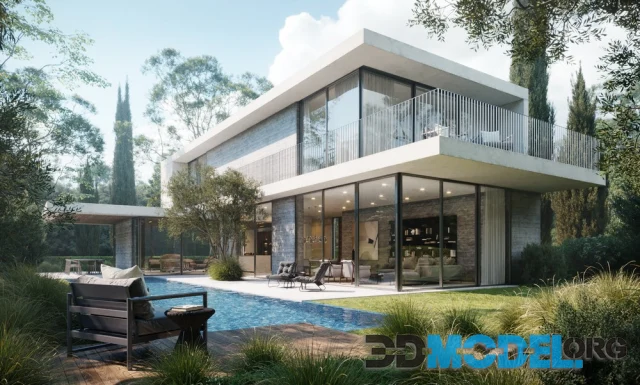 Realistic rendering is often synonymous with "success". This is especially true if you are currently doing some kind of architectural project or a realistic simulation game. Here are a few working and proven tips on how you can maximize image quality in rendering:
Don't strive to render surfaces perfectly smooth - look closely at any surface around you in the real world. You will undoubtedly notice dust, smudges, scratches, dirt, oil marks and other imperfections. Try to reproduce them instead of avoiding them at work - this will bring your image closer to reality and make it more convincing.

Add unpredictability - try rotating and scaling. Arrange objects in such a way that it seems as if they were scattered unintentionally. When it comes to rendering, you want everything to happen as if by instinct. Do not be afraid to experiment with shadows and shades, to convince the audience that what is happening is realistic.

Aim to create cool lighting - even if your goal is to recreate the interior, which can barely be distinguished from the real one, try to make the light in the scene as original and attractive as possible. You can experiment here, but try not to get carried away too much anyway, because there is a great risk that the interior will not look like the real one at all. This will not give the beholder confidence in what is happening on the screen.

In general, if we break down the last point in more detail, we can find that the lighting has a huge impact on perception. The human eye can perceive light in different ways, so it is extremely important to keep the right light temperature when you work on this in your architectural project.
Here are some recommendations for light temperature settings:
Cloudy skies - 6,500 kelvins;

Noon sun - 5,500 kelvins;

Morning or evening sun - 4,000 kelvins;

Ordinary lamps- 3,000 kelvins;

Candles, 1,800 kelvins.

Don't neglect shadows. They are a great way to emphasize contrast and can be used as a compositional element to sort of direct the viewer to the point of focus. Many beginning artists avoid them, and very wrongly they do.
Other elements
Add some fog to create a special atmosphere. This will not only make the scene more realistic, but will also help enhance the feel of the composition, as a whole. But here, as practically in any case, you should also know the measure and understand the limits of the allowed, because if you go too far, adding, for example, a thick fog to the bright sun, it will look very absurd and silly.
Add glare - they perfectly complement the three-dimensional projects. But here, as with the previous points, you need to feel the measure. Try to start from the interior theme: if it is, for example, wildlife, they should be more, and if the dark city, then less.
Do not forget about the scale and proportions. Otherwise, even the most graphically complex scene will look fake.
And lastly, take inspiration from photographs. This will be helpful throughout the visualization process. Photographic portraits and landscapes can help set the right mood, and enhance the composition. The work of professional photographers as if pushed to make the right color decisions, which, combined with the right balance of shadows, glare and fog will help you render objects as realistically as possible.
On our website you can find various
3D models
, with which you can recreate the most realistic
interior
. If you don't need models but effects, we also have VFX. All this content was developed by professional designers, so you can have no doubt in its quality.
Source
Highlight text and press
Ctrl+Enter