Armchair Pianca Dialogo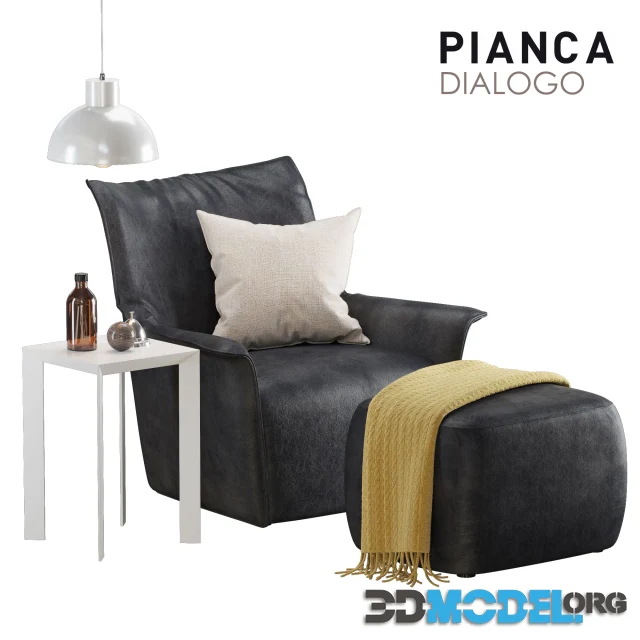 The Pianca Dialogo armchair is a sophisticated and modern armchair designed with aesthetics and comfort in mind. It has clean lines, elegant design and high quality workmanship.
The Pianca Dialogo chair often has a unique shape that combines functionality and style. It can be made from a variety of materials, including soft upholstery and a durable frame, to provide comfort and durability.
This chair is designed with ergonomics in mind, offering back support and comfortable sitting. Thanks to its modern design and comfort, the Pianca Dialogo chair will be an excellent addition to the interior of a living room, office or other room where comfort and style are important.
A realistic three-dimensional model for quality visualizations.
File type: MAX, FBX, OBJ
Highlight text and press
Ctrl+Enter