Four Hands WHARTON bar stool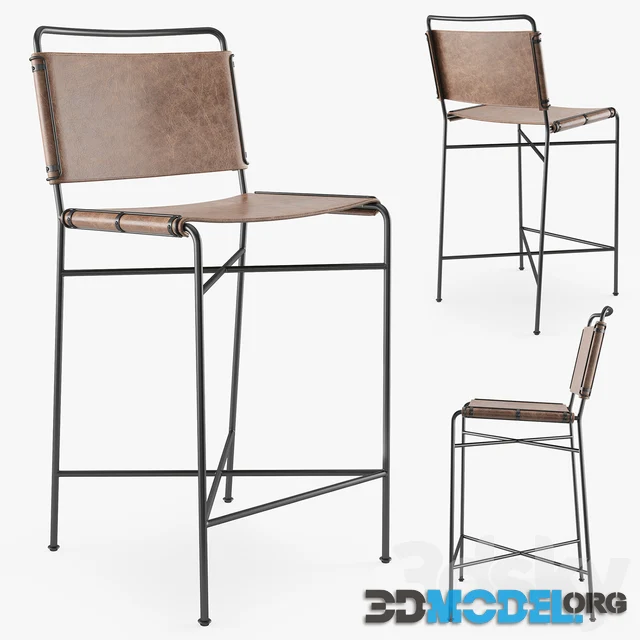 The Four Hands Wharton bar stool is a stylish and sophisticated seating option that combines modern design with comfort. With its realistic and high-quality 3D model, it accurately represents the original product, making it an excellent choice for various interior design visualizations.
The Wharton bar stool features a sleek and streamlined silhouette that effortlessly blends contemporary elements with classic details. The sturdy metal frame provides stability and durability, while the upholstered seat and backrest offer optimal comfort for extended periods of sitting.
The 3D model showcases the intricate details of the Wharton bar stool, from the elegant curves of the frame to the luxurious upholstery options available. With its realistic textures and finishes, you can easily showcase the stool's high-end craftsmanship and attention to detail in your virtual projects.
Whether you're creating visualizations for residential spaces, restaurants, or bars, the Four Hands Wharton bar stool adds a touch of sophistication and style. Its versatile design and customizable options make it suitable for a range of interior styles, from modern and minimalist to industrial and eclectic.
Experience the elegance and comfort of the Four Hands Wharton bar stool in your virtual designs. Its realistic 3D model brings this stunning piece of furniture to life, allowing you to showcase its beauty and functionality in your interior visualizations with ease.
File type: MAX, FBX, OBJ
Highlight text and press
Ctrl+Enter