Herman Miller Keyn Chair (Keyn Chair Group)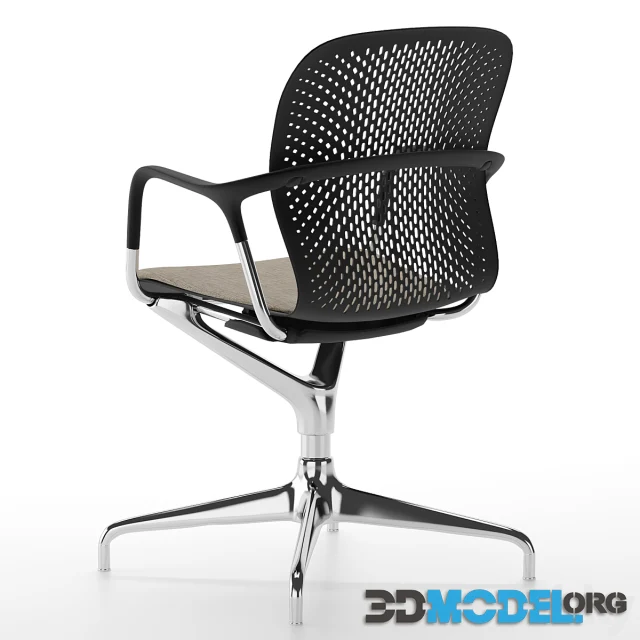 The Herman Miller Keyn Chair is a versatile and ergonomic seating solution that combines comfort, style, and functionality. The 3D model of this chair is intricately designed to capture its unique features and represent it in a realistic and detailed manner.
The Keyn Chair features a sleek and modern design with a contoured seat and backrest, providing optimal support and comfort for extended periods of sitting. The chair is equipped with innovative mechanisms that allow for intuitive and effortless adjustments, including height adjustment and recline tension control. The 3D model accurately represents these adjustable features, showcasing the chair's versatility and adaptability to individual preferences.
Constructed with high-quality materials, the Keyn Chair is built to withstand daily use and provide long-lasting durability. The 3D model reflects the chair's materials and finishes, showcasing its premium craftsmanship and attention to detail.
Beyond its ergonomic design, the Keyn Chair is also designed with versatility in mind. It is available in various colors and upholstery options, allowing for customization to suit different interior styles and preferences. The 3D model accurately represents the chair's color options, giving designers and customers a realistic visualization of how the chair would look in their chosen setting.
The Herman Miller Keyn Chair is an excellent choice for office spaces, conference rooms, and collaborative environments, as it promotes healthy sitting postures and enhances productivity. Its modern aesthetic and adjustable features make it a versatile seating option for various settings and individuals.
In conclusion, the Herman Miller Keyn Chair is a sophisticated and ergonomic seating solution. The corresponding 3D model captures its design, adjustability, and high-quality craftsmanship. Whether used in professional or home settings, the Keyn Chair offers both style and functionality, providing optimal comfort for extended periods of sitting.
File type: MAX, FBX, OBJ
Highlight text and press
Ctrl+Enter