Office chair Milani Nordic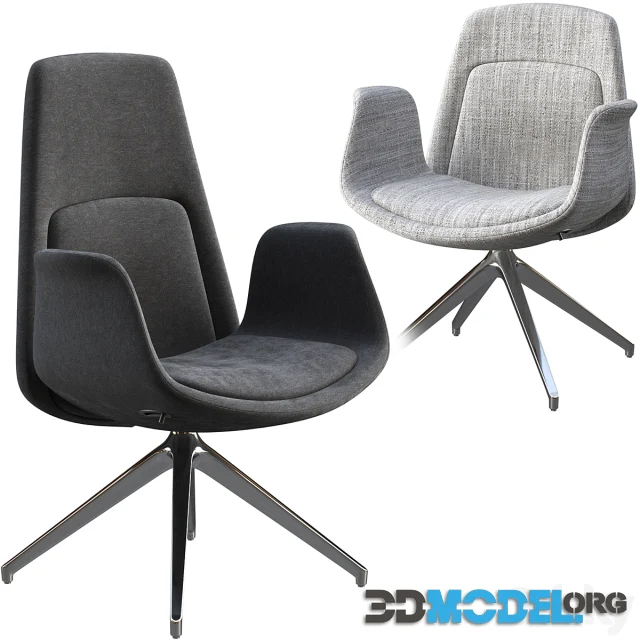 The Milani Nordic office chair is a stylish and functional seating option designed to provide comfort and support during long hours of work. Here are some key features and characteristics of the Milani Nordic office chair:
Ergonomic Design: The chair features an ergonomic design that promotes proper posture and reduces the risk of strain and discomfort. It incorporates adjustable features such as seat height, seat depth, and backrest tilt, allowing users to customize the chair to their individual preferences and needs.
Comfortable Seating: The chair is equipped with a well-padded seat and backrest, providing excellent cushioning and support. The contoured shape of the seat and backrest helps distribute weight evenly and alleviate pressure points, ensuring a comfortable sitting experience.
Breathable Upholstery: The Milani Nordic chair is upholstered with a breathable fabric that allows air circulation, keeping you cool and comfortable throughout the day. The fabric is durable and easy to clean, maintaining a fresh and professional appearance.
Adjustable Armrests: The chair features adjustable armrests that can be raised, lowered, or angled to support your arms and shoulders in a comfortable position. This helps reduce strain on the upper body and promotes better ergonomics.
Stable and Durable Construction: The chair is constructed with a sturdy frame and base, ensuring stability and durability. It can support a significant amount of weight and is designed to withstand daily use in a busy office environment.
Swivel and Casters: The chair has a 360-degree swivel function, allowing for easy rotation and accessibility to different areas of your workspace. It is also equipped with smooth-rolling casters, enabling smooth and effortless movement across various floor surfaces.
Sleek and Modern Design: The Milani Nordic chair features a sleek and modern design that adds a touch of sophistication to any office setting. Its clean lines, minimalist aesthetics, and neutral color options make it versatile and adaptable to various interior styles.
Lumbar Support: The chair provides built-in lumbar support to help maintain the natural curve of your spine and promote good posture. This feature reduces strain on the lower back and provides added comfort during long periods of sitting.
Easy Assembly: The Milani Nordic chair is designed for easy assembly, with clear instructions and all necessary hardware included. This ensures a hassle-free setup process and allows you to start using the chair quickly.
In summary, the Milani Nordic office chair combines ergonomic design, comfort, and contemporary style to create a functional and visually appealing seating option for the modern office. With its adjustable features, durable construction, and comfortable seating, the Milani Nordic chair offers an optimal ergonomic solution to support productivity and well-being in the workplace.
Realistic and quality 3d-model for various projects.
File type: MAX, FBX, OBJ
Highlight text and press
Ctrl+Enter