Sofa Londi Cozy Ivory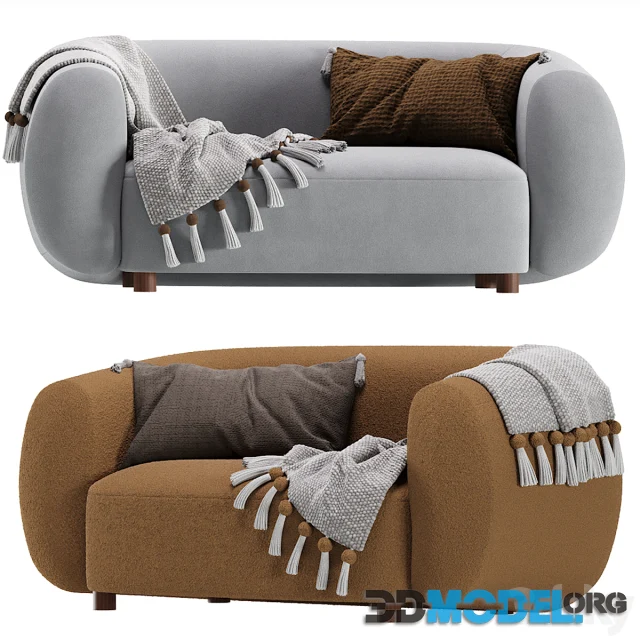 The Londi Cozy Ivory Sofa is a stylish and inviting furniture piece designed to enhance the comfort and aesthetics of a living space. Crafted with attention to both design and functionality, this sofa is likely to be a focal point in contemporary home decor.
The Londi Cozy Ivory Sofa is known for its contemporary design. It often features clean lines, a streamlined silhouette, and modern detailing, contributing to its overall sleek appearance.
As suggested by the name, the sofa is typically upholstered in a cozy ivory fabric. The choice of material may vary, but it is likely to be a soft and durable fabric that enhances the comfort of the sofa. The ivory color adds a sense of warmth and sophistication to the piece.
The sofa is constructed with a sturdy frame to ensure durability. The frame may be made of materials such as wood or metal, providing a solid foundation for the seating structure.
Comfort is a key consideration in the design of the Londi Cozy Ivory Sofa. It is likely to feature plush cushions and ergonomic design elements that contribute to a comfortable and relaxing seating experience.
Sofas often come in various sizes to accommodate different living spaces. The Londi Cozy Ivory Sofa may be available in different configurations, including two-seater, three-seater, or sectional options, providing flexibility to suit various room layouts.
The versatile design of the sofa makes it suitable for different interior styles. Whether placed in a modern living room, a cozy den, or a stylish lounge, the Londi Cozy Ivory Sofa is designed to adapt to diverse decor settings.
Depending on the manufacturer, the Londi Cozy Ivory Sofa may carry specific brand characteristics. It's advisable to check the product details provided by the manufacturer or retailer for information on the brand's reputation and quality standards.
It is a realistically executed 3D model, which is made taking into account the main characteristics of the original product.
File type: MAX, FBX, OBJ
Highlight text and press
Ctrl+Enter