Sofa Classic Elegance by Schnadig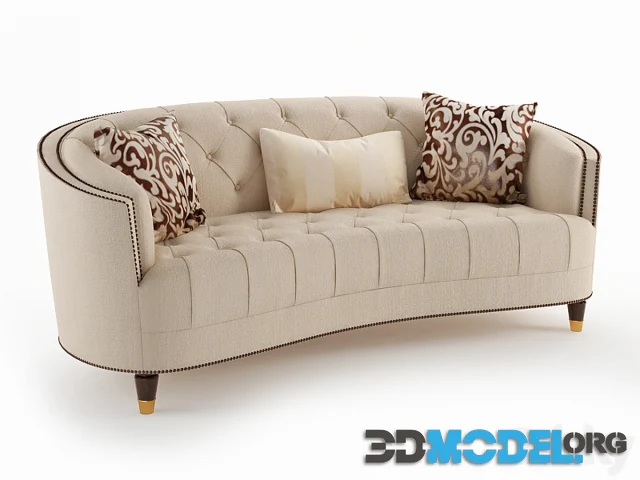 Schnadig's Classic Elegance Sofa represents a fusion of traditional charm and timeless sophistication. Known for its quality craftsmanship, Schnadig often produces furniture with a classic yet stylish appeal.
The Classic Elegance Sofa typically embodies a design reminiscent of traditional furniture, featuring graceful curves, ornate details, and possibly decorative elements like rolled arms, tufted upholstery, or carved accents. Crafted with attention to detail, this sofa is made using high-quality materials, ensuring both durability and a refined aesthetic.
Schnadig's Classic Elegance Sofa aims to offer a comfortable and inviting seating experience. It often provides plush cushions, a well-padded backrest, and a sturdy frame, combining elegance with comfort.
With its timeless design and superior craftsmanship, the Classic Elegance Sofa from Schnadig is an appealing choice for those seeking a sophisticated and classically inspired centerpiece for their living rooms or lounges.
3d-model is executed in detail and quality. Textures collected in the archive.
File type: MAX, FBX, OBJ
Highlight text and press
Ctrl+Enter