Chair Bai & Table Bob ONDARRETA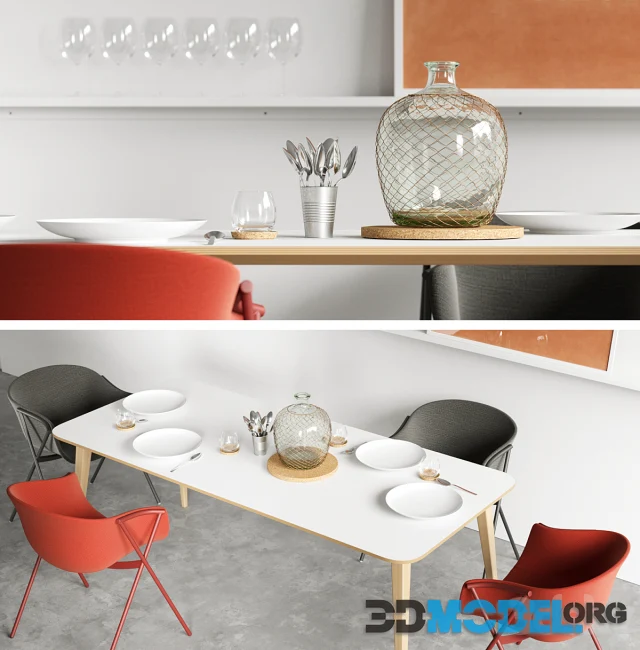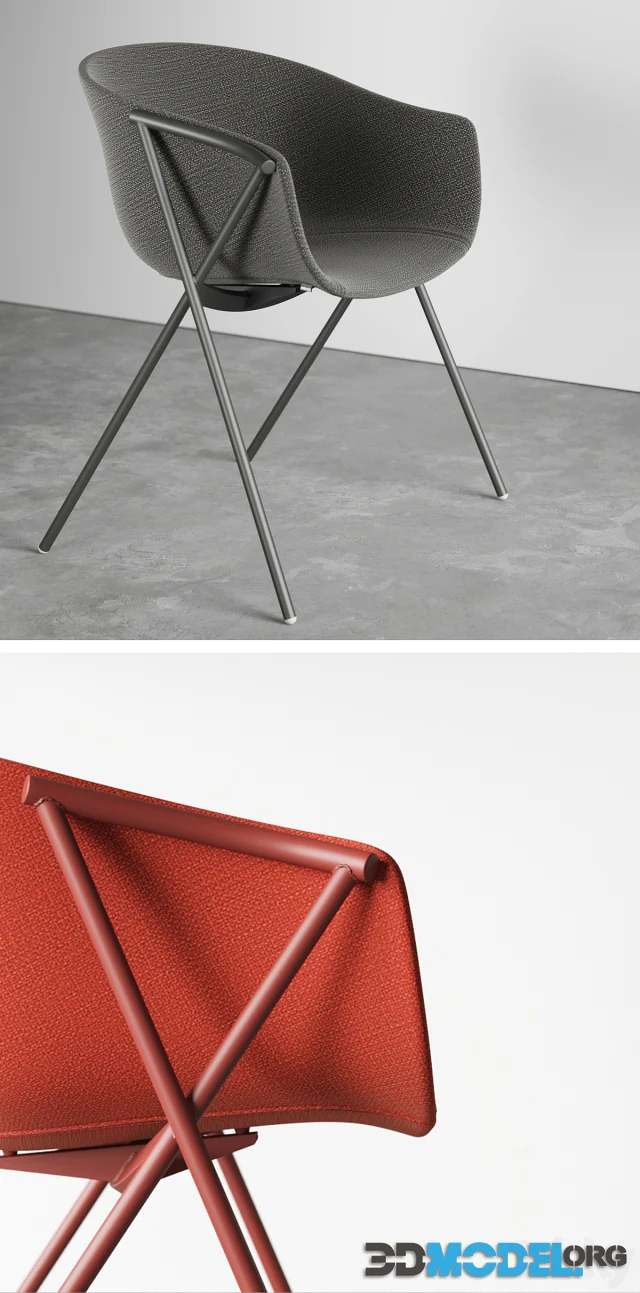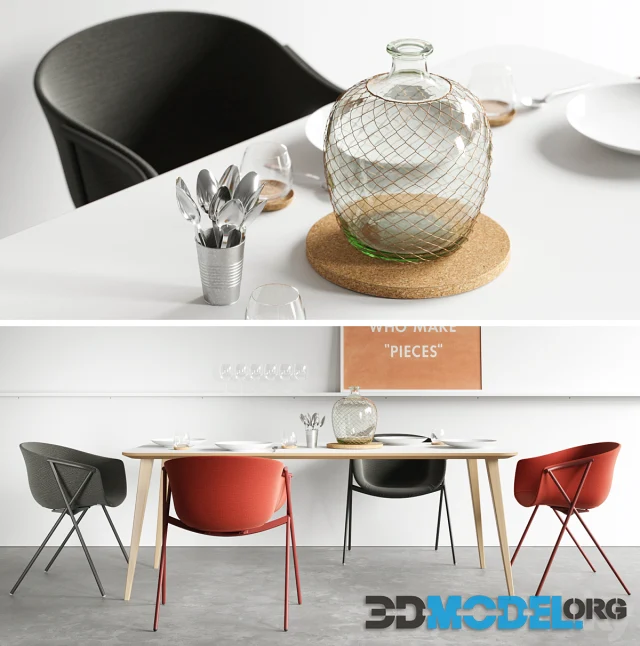 The furniture set consisting of the Bai chair and Bob table from ONDARRETA is an elegant and functional solution for your interior. These high-quality and stylish pieces of furniture are a realistic three-dimensional model corresponding to the original product, which allows you to visualize them in different scenes and create high-quality interior visualizations.
The Bai chair is characterized by the simplicity and elegance of its design. It has a sturdy wooden frame and a comfortable seat that provides comfort and support. The stylish curves and proportions of the Bai chair create a harmonious look that can easily fit into different interior styles.
The Bob table, which combines aesthetics and practicality, is the perfect complement to the Bai chair. It has a strong and stable construction, and its table top can be made of different materials such as wood or glass. The stylish and minimalistic design of the Bob table makes it easy to fit into a variety of interior concepts.
A furniture set including the Bai chair and the Bob table is ideal for use in dining rooms, kitchens or other areas where functional and stylish furniture is required. You will be able to create an elegant environment that combines comfort and aesthetics.
The realistic three-dimensional model of the Bai chair and Bob ONDARRETA table will allow you to visualize these pieces of furniture in your project with a high level of detail. You will be able to convey their uniqueness, textures and shapes, creating realistic interior visualizations.
Optimize your interior with a furniture set including the Bai chair and Bob table from ONDARRETA. You will get a stylish and functional solution, which will emphasize the individuality of your interior and create a pleasant atmosphere.
File type: MAX, FBX, OBJ
Highlight text and press
Ctrl+Enter