Alchymia - Galatea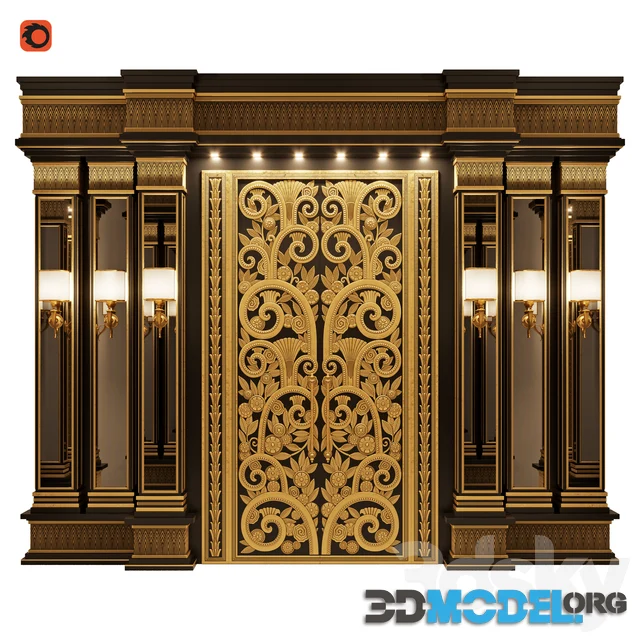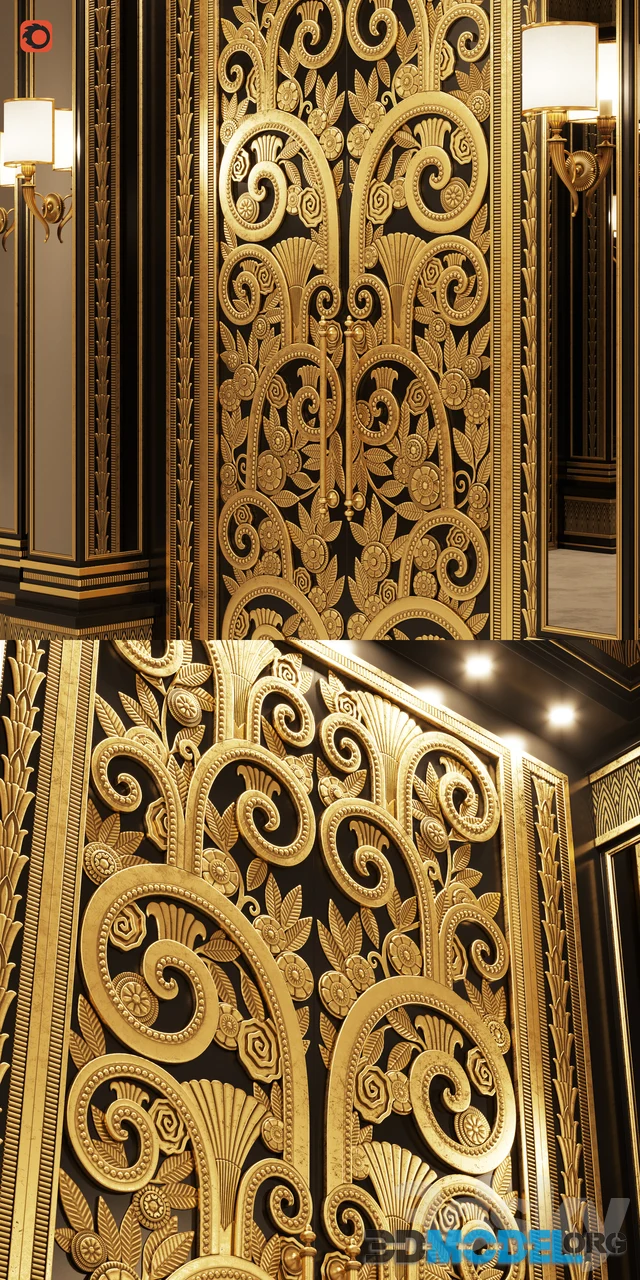 Luxury Alchymia Galatea double-leaf cabinet (library) door. Both flaps are decorated with abundant carved ornaments with golden wood. On the right and left side of the doors there are additional decorations to fill the entire wall: a platband which continues the ornamentation on the doors, a luxurious square semi-column with mirror inlays, and sconces (Applique, size 22 x 19 x 50 cm), with carved bases and crown moldings.
Further, the wall filling is represented by a pair of the same elements as the semi-columns, but not as deep, with the same sconces. The base dimension of the portal: 450 x 78 x 360 cm. Above the leafs are six small recessed spotlights. The basic tone of the wood is dark walnut.
3d-model is executed in detail and quality. Textures collected in the archive.
File type: MAX, FBX, OBJ
Highlight text and press
Ctrl+Enter