Modern bedroom interior with checkered plaid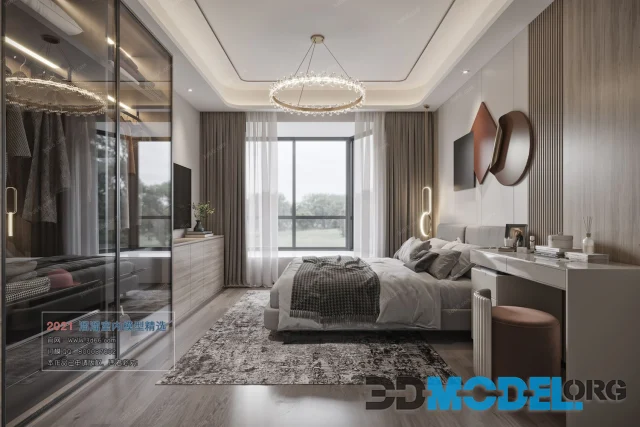 Neo-classical bedroom with double bed, dressing table and dressing room behind large sliding sashes filled with tinted glass. The wall behind the headboard is finished with vertical panels of light wood and smooth panels. A small insertion of thin slats separates two sections of the wall. A panel of geometric figures of different colors decorates the wall. The dressing table is made of white lacquered panels. An armchair with a round soft pouf of the seat upholstered in a bronze shade fabric and a back made of white glossy rounded elements perfectly matched it. A motley rug, cocoa-colored curtains and a checkered plaid on the bed form a pleasant textile component of the interior. Neo-classic is evident in the stylized round chandelier with lots of glass elements on a golden metal hoop and in the ceiling decor with several levels and several variants of lighting.
Render ready 3d-scene with textures and materials.
File type: 3ds Max (Corona)
Highlight text and press
Ctrl+Enter