Feather Pendant Lamp by Mooielight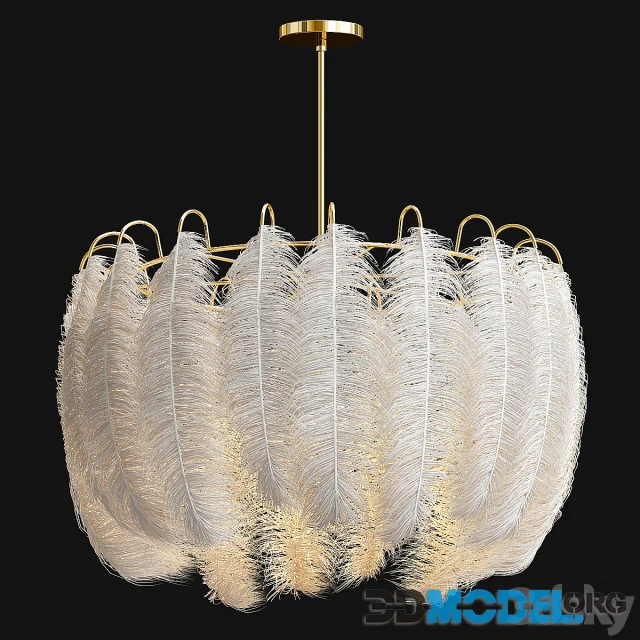 The Feather chandelier by Mooielight is an elegant and sophisticated lighting fixture that recreates the natural beauty and lightness of feathers. It is a realistic three-dimensional model that exactly embodies the original design.
The Feather chandelier has a unique design consisting of several layers of graceful feathers, creating an impression of lightness and movement. It is ideal for creating a spectacular and airy interior, adding sophistication and charm to any room.
The three-dimensional model fully captures the details and textures of the feathers, allowing you to enjoy their realistic appearance. You'll be able to see every twig, every feather, and the shadows that create a unique lighting effect.
The Feather chandelier from Mooielight features an efficient lighting system that provides a comfortable and pleasant lighting effect. It is ideal for use in the living room, dining room, bedroom or other spaces where stylish and sophisticated lighting is required.
Feather's design reflects modern trends and is a great combination of aesthetics and functionality. The chandelier is elegantly shaped and will harmonize with various interiors, adding to their refinement and charm.
Own a 3D model of the Feather chandelier from Mooielight and create realistic renderings or bring it to life in your designs to add elegance and uniqueness to any room.
File type: MAX, FBX, OBJ
Highlight text and press
Ctrl+Enter