Table Lamp Mundon Eichholtz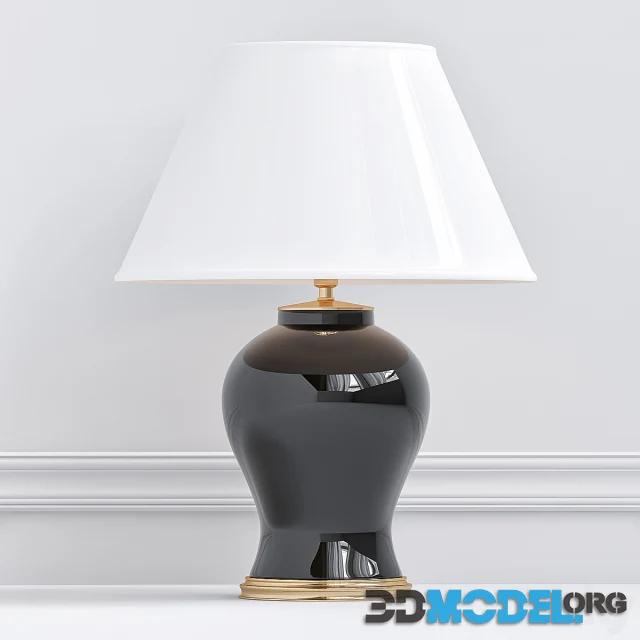 The Mundon lamp has a sleek metal post that supports an elegant shade. The stylish combination of metal and fabric creates a great contrast and eye-catching look. The lampshade is usually made of quality textiles, which can be of various shades or patterns, allowing you to choose the right option for your interior.
The 3D model displays the subtle details and textures of the Mundon lamp. It accurately conveys the proportions and shape, as well as the surfaces and finishes of materials, creating a realistic look. The high quality of the image and the detail of the model make it possible to see every component of the lamp, including the exquisite curves of the stand and the beautiful finish.
The functionality of the Mundon table lamp is also important. It offers cozy and diffused lighting, creating a pleasant atmosphere in the room. An adjustable switch or dimmer allows you to adjust the brightness of the light according to your mood and needs.
All in all, Eichholtz's 3D model of the Mundon table lamp represents a luxurious and stylish interior element. It is ideal for visualization and design projects, as well as for creating realistic scenes and simulations.
File type: MAX, FBX, OBJ
Highlight text and press
Ctrl+Enter