Eichholtz TABLE LAMP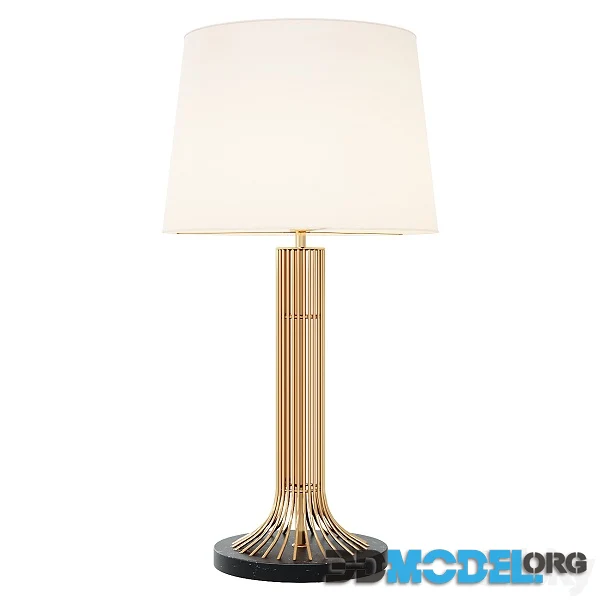 The Eichholtz Table Lamp is a lighting fixture from the Eichholtz brand, known for its luxurious and contemporary home furnishings and accessories. Crafted with an emphasis on sophisticated design and high-quality materials, the Eichholtz Table Lamp serves as both a functional lighting source and an elegant decor piece.
Designed with a focus on modern aesthetics, the Eichholtz Table Lamp features a distinctive silhouette that complements contemporary interiors. The design may incorporate clean lines, geometric shapes, and premium finishes, contributing to its visual appeal and ability to seamlessly integrate into various design schemes.
Constructed with meticulous attention to detail, the Eichholtz Table Lamp typically uses high-quality materials such as metal, glass, or other premium elements. The choice of materials and finishes is often selected to enhance the lamp's overall aesthetic, ensuring that it adds a touch of luxury and sophistication to the space.
The lighting functionality of the Eichholtz Table Lamp is designed to provide ambient or task lighting, depending on the specific model. The lampshade, if included, may be crafted from quality fabrics or materials that diffuse and soften the light, creating a warm and inviting ambiance in the room.
The size and scale of the Eichholtz Table Lamp can vary, allowing users to select a model that suits the proportions of their space. From smaller accent lamps to larger statement pieces, Eichholtz offers a diverse range of table lamps to cater to different design preferences and room sizes.
As part of Eichholtz's broader collection, the Table Lamp may be designed to coordinate with other furnishings and accessories from the brand. Eichholtz is known for its commitment to creating cohesive collections that reflect a sense of luxury and timeless style.
A realistic three-dimensional model for quality visualizations.
File type: MAX, FBX, OBJ
Highlight text and press
Ctrl+Enter