Gala Torch Wall Light Luxxu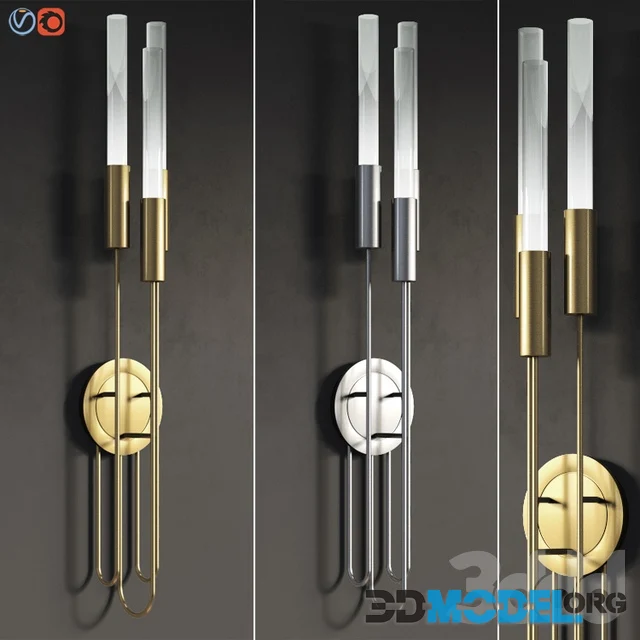 Gala Torch by Luxxu is a 3D model of a luxurious wall lamp, crafted with the high quality and aesthetic appeal of the original in mind. This lamp has an elegant and sophisticated design that will add charm and luxury to any room.
The Gala Torch 3D model has the following features:
Materials: The lamp is made of high quality materials such as metal and glass. They provide strength and durability to the luminaire, as well as create a luxurious appearance.
Design: Gala Torch has a sophisticated and elegant design that embodies a modern style with classic touches. The lamp has a rectangular shape with curved edges and decorative details. It will add charm and luxury to any room.
Lighting: Luminaire provides bright and directional lighting. It is equipped with an internal light source that creates a cozy and atmospheric environment.
Dimensions: The 3D model accurately reproduces the proportions and dimensions of the original. It is available in a variety of sizes to suit your specific needs and preferences.
The 3D model of the Gala Torch Luxxu luminaire allows you to visualize this luxurious and stylish decorative element in various interiors. Due to its realism and quality of detail, it is an excellent choice for use in architectural projects, visualizations and design work.
File type: MAX, FBX, OBJ
Highlight text and press
Ctrl+Enter