Grand Piano Classic Detailed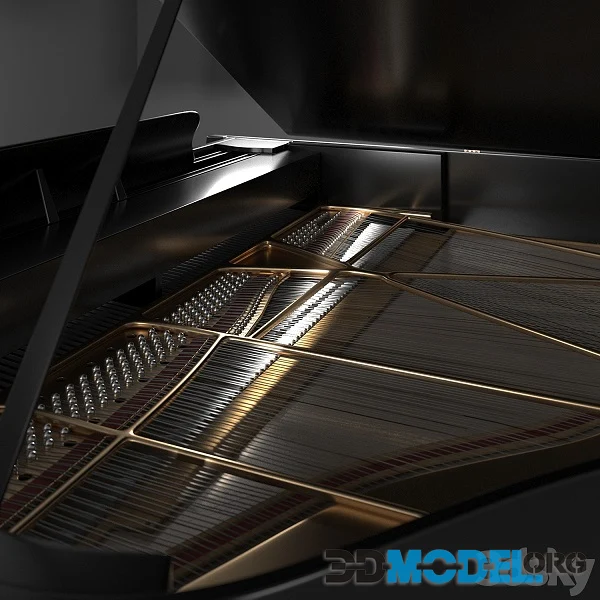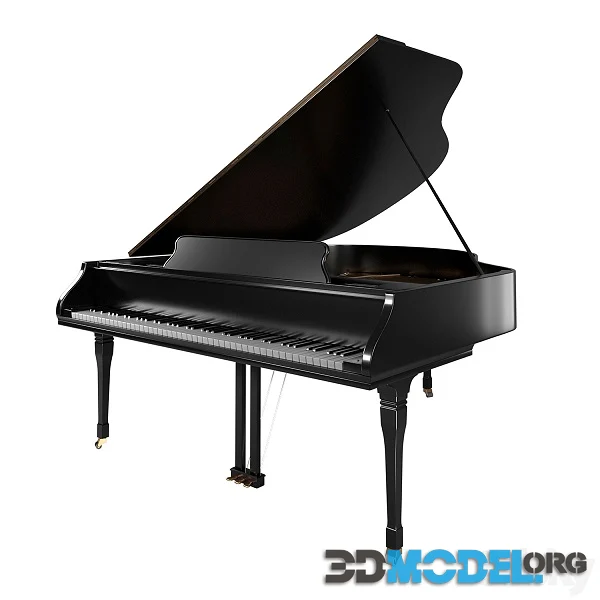 The grand piano, a classic and iconic musical instrument, represents the epitome of elegance, craftsmanship, and sonic excellence.
The grand piano boasts a distinctive and grandiose design. Its horizontal shape with a wing-like lid, graceful curves, and polished finish contribute to its timeless aesthetic. The design is not only functional but also serves as a visual centerpiece, often enhancing the ambiance of concert halls, grand homes, or prestigious venues.
Constructed with meticulous attention to detail, grand pianos are typically crafted using high-quality materials. The frame is often made of sturdy wood, while the soundboard is commonly crafted from spruce for its resonant properties. The outer casing may be adorned with luxurious finishes such as polished ebony or mahogany, enhancing both visual appeal and durability.
The grand piano's superior sound quality is a result of its large soundboard and long strings. The design allows for longer string lengths and greater soundboard area compared to upright pianos, contributing to a richer and more resonant sound. The soundboard amplifies the vibrations created by the strings, producing the instrument's distinct timbre.
Grand pianos come in various sizes, ranging from the smaller Baby Grand to the larger Concert Grand. The size of the grand piano not only affects its visual impact but also influences its tonal characteristics. Larger grand pianos often produce a more powerful and nuanced sound, making them suitable for concert performances.
Grand pianos typically have three pedals: the damper pedal, the sostenuto pedal, and the soft pedal. These pedals allow pianists to manipulate the sustain, tone, and volume of the notes played, adding to the expressive capabilities of the instrument.
While often associated with classical music, grand pianos are versatile instruments suitable for various genres. They are found in concert halls, recording studios, homes, and entertainment venues, demonstrating their adaptability to different musical styles.
The grand piano is not only a musical instrument but also a symbol of refinement and cultural appreciation. Its presence in a space conveys a sense of sophistication and an appreciation for the arts.
The grand piano is a classic and timeless instrument that seamlessly combines aesthetic elegance with exceptional musical capabilities. Its presence in both classical and contemporary settings attests to its enduring cultural significance and the unparalleled beauty of its design and sound.
High-quality 3D model for beautiful renders.
File type: MAX, FBX, OBJ
Highlight text and press
Ctrl+Enter