C 480-B USSR Drill (PBR)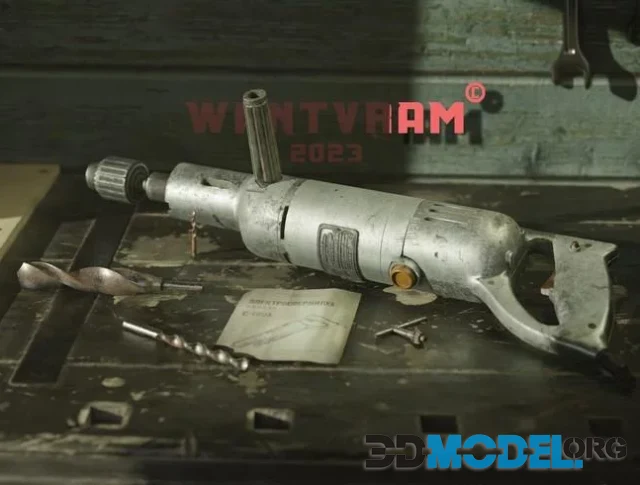 The C 480-B USSR Drill, manufactured during the Soviet era, was a robust and sturdy electric drill commonly used for various construction and industrial purposes.
The C 480-B Drill typically featured a heavy-duty construction, often made from durable metal components, which contributed to its reliability and longevity. Its design was utilitarian, emphasizing functionality over aesthetics, with a focus on durability and strength.
This drill was known for its powerful electric motor that provided sufficient torque for drilling through various materials, including wood, metal, and masonry. It was equipped with a chuck that allowed for the use of different drill bit sizes.
The drill was widely utilized in construction sites, workshops, and industrial settings across the Soviet Union for tasks such as drilling holes, driving screws, and other related activities.
While the C 480-B USSR Drill is no longer in production, its robustness and reliability have led to a legacy of durability. Some models might still be in use today, preserved by collectors or found in workshops where its reliability continues to be appreciated.
C 480-B USSR Drill was a workhorse tool that served its purpose effectively during its time, known for its durability and capability to handle demanding drilling tasks.
Quality 3d-model with PBR-textures in the archive.
File type: MAX, FBX, OBJ
Highlight text and press
Ctrl+Enter