M24 Bolt Action Rifle (PBR)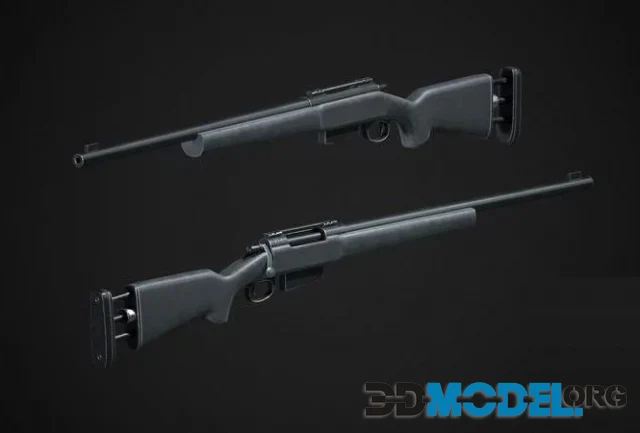 The M24 is a bolt-action sniper rifle used by the US Army, Special Forces and Rangers. Additionally, it serves as the primary sniper weapon for US Air Force advanced designated marksmen.
This chambered weapon can fire 7.62x51mm NATO rounds, as well as machine gun grade ammunition, but match grade rounds are preferred due to their superior accuracy. These include M118, M118LR and MK 316 MOD 0 "Special Ball, Long Range" cartridges.
In 1988, the M24 became widely adopted by the United States military as their sniper rifle of choice. Since then it has been exported to Afghanistan and several other countries and continues to be employed by police agencies and S.W.A.T teams within America.
Aside from 7.62x51mm NATO rounds, the M24 can accommodate cartridges as long as 3.6 inches in length. This feature has proven especially advantageous during Operation Enduring Freedom and other combat zones where engagement distances have been extended.
Accuracy varies by ammunition type, but the M24 is designed to maintain accuracy up to 10,000 rounds fired. Its barrel rifling features 5 lands and grooves instead of an even number, which has been demonstrated to reduce bullet deformation.
The M24 is a large sniper rifle, measuring 43'' with its stock collapsed and 45.5'' when fully extended. It weighs around 15 pounds with a loaded magazine and scope attached, or 12 pounds without one.
GameReady 3d-model for any projects.
File type: MAX, FBX, OBJ
Highlight text and press
Ctrl+Enter