Aircraft Fokker DVII (PBR)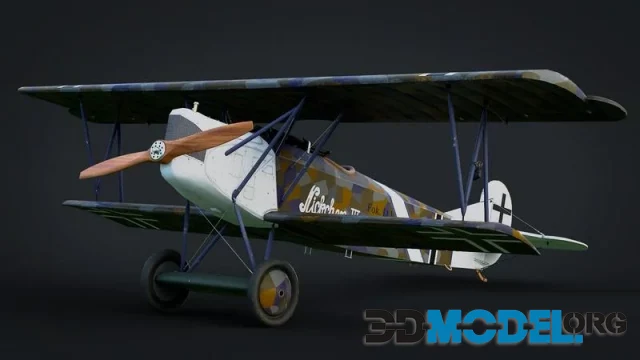 The Fokker DVII was one of the premier fighter aircraft during the First World War. It boasted impressive climb performance and excellent flying characteristics that earned it respect from both sides. By Armistice Day, more than 760 of these aircraft had been deployed to 48 German fighter squadrons.
Reinhold Platz's design for the DVII fighter jet was completed late in 1917 and entered service in 1918, quickly becoming one of the most successful and beloved aircrafts ever created - a true icon that set the bar for subsequent generations of Fokker's.
Design Features
Reinhold Platz, Fokker's head of aircraft development, created the DVII. His mission: create a fighter that could rival France's SPAD XIII and Britain's S.E.5a fighter aircraft.
Richthofen began by customizing the prototype V 11 biplane to meet his requirements. The modified aircraft featured an improved Mercedes engine and was much more manoeuvrable, though he did not like how unstable it dived. Nonetheless, Richthofen tested the prototype extensively and gave it his seal of approval - "very good" performance overall but not perfect.
In the end, the DVII was an enormous success and Platz's design was widely copied. It proved to be Germany's finest fighter during World War I, making it a formidable adversary in aerial combat. Allies were stunned by its performance; eventually all DVIIs were surrendered in 1918 under the terms of Versailles Treaty.
Realistic GameReady 3d-model for any projects.
File type: MAX, FBX, OBJ
Highlight text and press
Ctrl+Enter