North american f-86 sabre (PBR)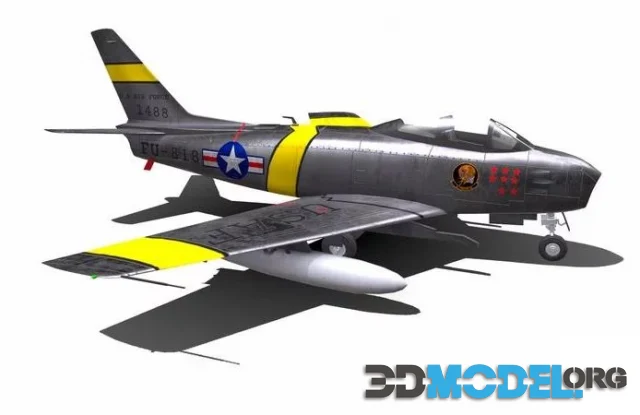 The North American F-86 Sabre was the first swept-wing jet fighter aircraft designed and manufactured in America. Developed to counter Soviet MiG-15 fighter aircraft during early jet aerial warfare, it is widely considered one of the greatest fighters in US history.
North American Aviation designed the f-86 as a high-altitude day fighter and interceptor that could take on Soviet swept-wing MiG-15 during the Korean War (which lasted from 1950 to 1953). Initially designed as a carrier-capable fighter bomber, it eventually evolved into an all-purpose air superiority fighter.
German aerodynamic data was utilized, along with American experience during the Korean war to achieve its performance objectives. Though not quite at MiG-15's maneuverability level, the Sabre was faster and more adept in high-speed dogfights.
The F-86 proved its mettle in combat, boasting a kill ratio of around 10-1 against MiGs despite its shortcomings. However, this number may have been exaggerated due to pilot training and tactics more than anything else.
During the Korean War, the F-86 was the most advanced and powerful swept-wing jet fighter ever created. It proved so successful that it continued to be used with various air forces around the world even after the conflict ended.
GameReady 3d-model is executed in detail and quality.
File type: MAX, FBX, OBJ
Highlight text and press
Ctrl+Enter