A-10A thunderbolt ii (PBR)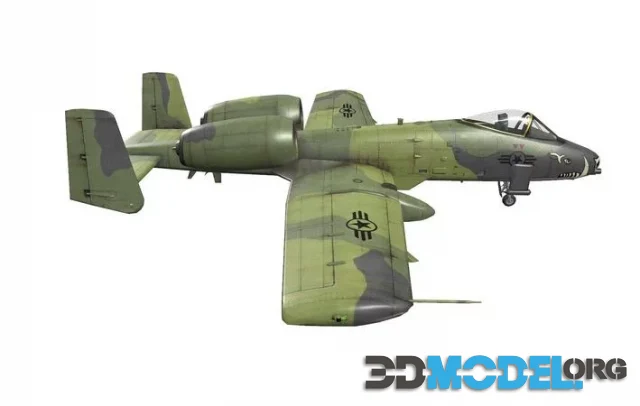 The Fairchild Republic A-10 Thunderbolt II is a single-seat, twin
turbofan engined, straight wing jet aircraft designed by
Fairchild-Republic for the United States Air Force (USAF). Commonly
referred to as "Warthog" or "Hog," the A-10 serves as the primary low
altitude close air support (CAS) aircraft of the USAF.
The A-10 is
an advanced weapons delivery platform with exceptional agility at low
airspeeds and altitudes in various conditions. It can hover near active
fighting zones while operating in limited ceilings and visibility
conditions. Furthermore, it has the capacity to move in-and-out of
positions within a wide combat radius, as well as quick takeoffs and
landings.
Armaments
The aircraft is equipped with a 30mm
GAU-8/A Gatling gun capable of firing 3,900 rounds per minute. This
allows it to engage a variety of ground targets, including tanks.
Additional weapons include electronic countermeasures, target
penetration aids, self-protection systems and various air-to-surface
weapons like AGM-65 Maverick or AIM-9 Sidewinder missiles.
The
A-10 is a widely used aircraft in the United States Air Force and has
seen action in numerous combat operations around the globe. It's most
renowned for its powerful GAU-8 Avenger 30mm gatling gun mounted on its
nose, which can fire armor-piercing depleted uranium rounds and high
explosive incendiary munitions to easily eliminate ground targets.
GameReady 3d-model for any projects.
File type: MAX, FBX, OBJ
Highlight text and press
Ctrl+Enter