Amazon Prime Air Drone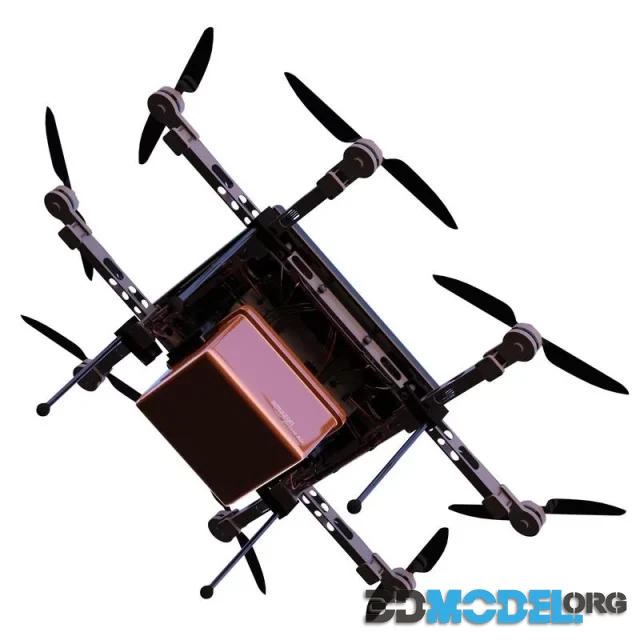 The Amazon Prime Air Drone is an unmanned aerial vehicle developed by Amazon to deliver goods automatically. It is an innovative solution that allows delivery by air, bypassing traditional transportation networks.
Amazon Prime Air drone is equipped with advanced technologies, such as automatic flight stabilization system, obstacle sensors, GPS navigation and optical terrain recognition system. All of this allows the drone to safely and accurately perform its delivery tasks.
In addition, the Amazon Prime Air Drone has a special storage compartment that can open and close automatically. This ensures safe and secure storage and delivery of goods.
The drone works wirelessly with a central control system, allowing operators to control its flight and delivery route. This system allows for efficient and quick delivery of goods to the right place, minimizing time and effort.
The three-dimensional model of the Amazon Prime Air Drone is designed with a high degree of detail and realism, allowing it to be visualized in various scenarios and used in projects related to logistics, delivery and aviation.
Amazon Prime Air Drone is a new approach to shipping that promises to be faster, more efficient and environmentally friendly. It is an innovative solution that changes traditional delivery methods and opens new possibilities for e-commerce and logistics.
File type: MAX, FBX, OBJ
Highlight text and press
Ctrl+Enter