Kamaz 5350 (PBR)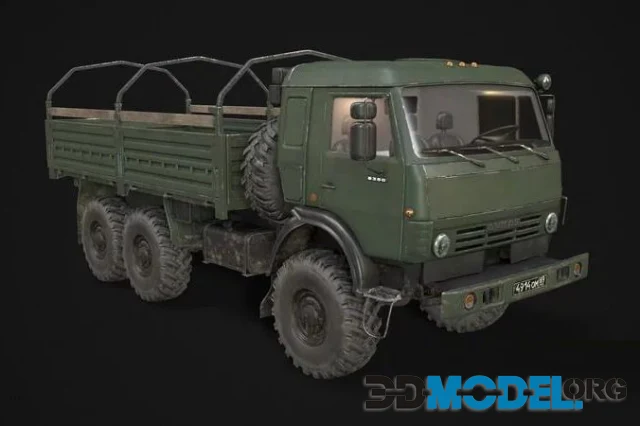 KAMAZ vehicles are ideal for transporting a variety of cargo, such as containers, bulk materials and equipment. KAMAZ trucks feature various superstructures which can include cranes for self-loading purposes, winches, mobile cranes and hydraulic manipulators.
Thermal vans and refrigerator vans can transport food, fresh vegetables and fruits over thousands of kilometers, as well as carrying liquid products and fuels. Tanks and reservoirs mounted on the chassis allow for delivery of various liquid or dry items as well as equipment to their final destination.
The primary advantage of the car is its capability to operate in all weather conditions. It has an operating temperature range from -40 degrees Celsius to +450degC, making it suitable for long-term work on roads with any surface.
Furthermore, the truck stands out due to its powerful performance, endurance and maneuverability. The cab is equipped with a manual gearbox with 10 shifting steps and pneumohydraulic booster that significantly enhances driving comfort.
KAMAZ 5350 chassis military vehicles are designed to transport a substantial payload and tow artillery guns and trailers. Furthermore, these vehicles boast impressive off-road capability that allows them to operate in various weather conditions as well as at altitudes of up to 4 meters above sea level.
The KAMAZ 5350 is a 6x6-wheel general utility truck, first produced in 2003. With its basic model weighing 6000 kg and engine producing 260 horsepower and liquid cooling system, this vehicle can travel at speeds of up to 100 kilometers per hour with a cruising range of up to 1090 kilometers.
Quality 3d-model.
File type: MAX, FBX, OBJ
Highlight text and press
Ctrl+Enter