Military Truck gmc 353 World War 2 US truck (PBR)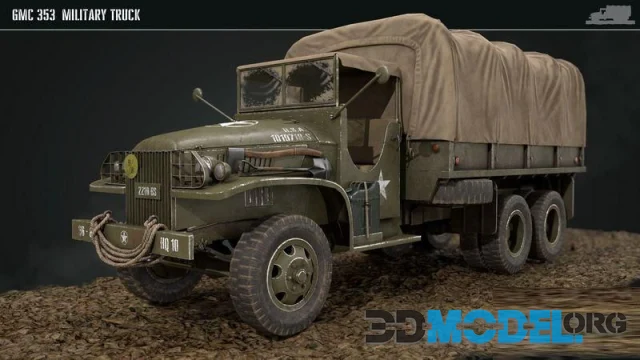 The Military Truck GMC 353, a World War II-era US truck, is faithfully represented in this realistic and high-quality 3D model. The attention to detail captures the essence of a historic military vehicle that played a crucial role during the wartime efforts.
The exterior design mirrors the rugged and utilitarian nature of World War II-era military trucks. The 3D model showcases distinctive features, including the iconic grille, durable chassis, and the overall robust structure that characterizes vehicles of this period.
Accurate scaling ensures that the proportions of the 3D model closely match the real dimensions of the GMC 353 truck. This attention to scale allows for a realistic representation of the vehicle's size, providing viewers with an authentic visual experience.
Intricate details such as the headlights, fenders, and cargo bed are meticulously reproduced, staying true to the design elements of the historical military truck. The 3D model captures the essence of a vehicle that was not only practical but also an iconic symbol of its time.
The color scheme reflects the military aesthetics of the era, often featuring olive drab green or other camouflage patterns. This contributes to the authenticity of the 3D model and aligns with the historical context in which these trucks were deployed.
Inside the 3D model, the cabin area is represented with accuracy, featuring seating arrangements, dashboard controls, and other interior components that were characteristic of military trucks used during World War II.
Whether used for historical reenactments, educational purposes, or within virtual environments, the Military Truck GMC 353 3D model serves as a valuable and realistic representation of an iconic vehicle from a significant historical period.
File type: MAX, FBX, OBJ
Highlight text and press
Ctrl+Enter