BMP Bradley M2A3 2005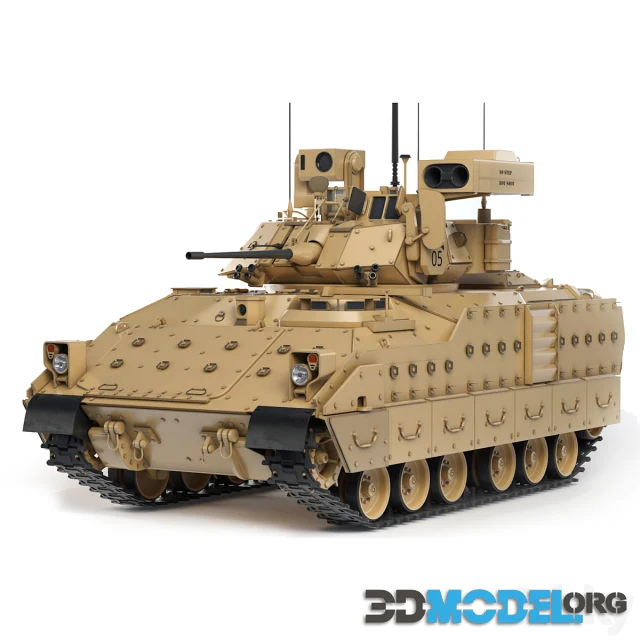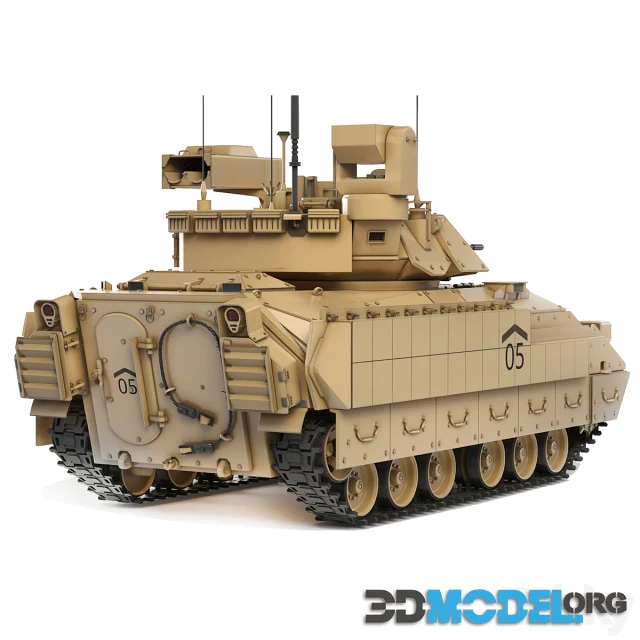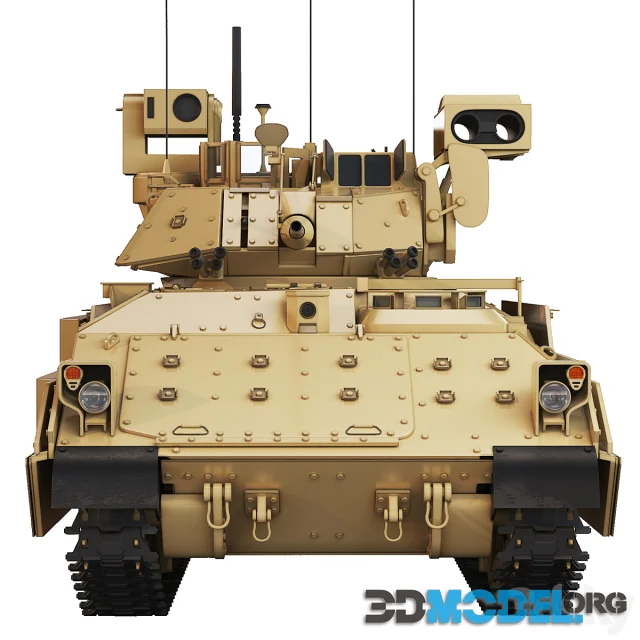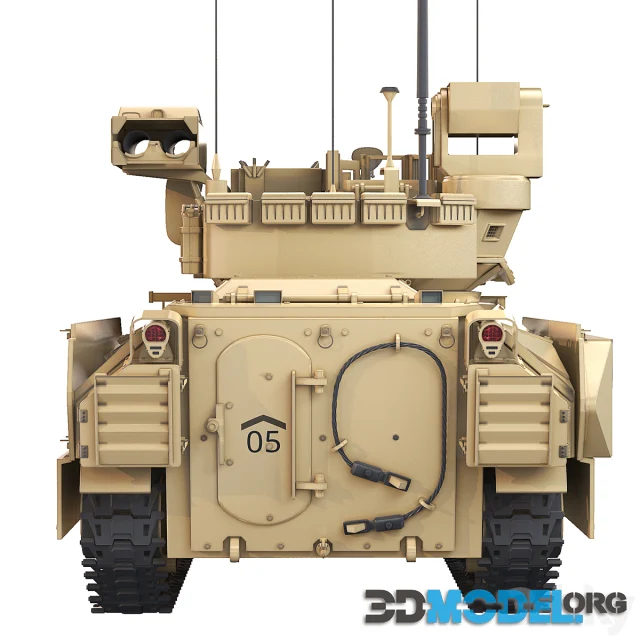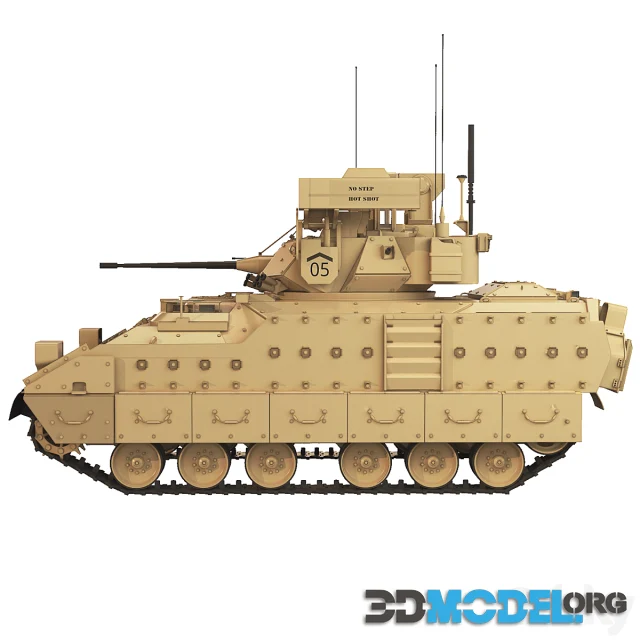 The BMP Bradley M2A3 (Bradley Fighting Vehicle) is an infantry fighting vehicle designed to support infantry on the battlefield. Here are some basic characteristics and features of this vehicle:
Armament: The BMP Bradley M2A3 is equipped with a 25mm M242 Bushmaster cannon capable of firing anti-personnel and anti-tank ammunition. There is also a Javelin Anti-Tank Guided Missile (ATGM) system to defeat tanks and anti-tank threats, as well as machine guns to suppress enemy firepower.
Armor and protection: The vehicle has armor capable of protecting the crew and infantry from firepower and fragmentation. It is also equipped with an active defense system that can repel threats from anti-tank guided missiles.
Power and mobility: The BMP Bradley M2A3 is equipped with a powerful diesel engine that gives it high speed and good cross-country mobility over various types of terrain. It is capable of moving swiftly across the battlefield to support infantry during combat operations.
Command and Control Center: The BMP Bradley M2A3 has a command and control center inside that provides the commander and crew with the ability to effectively control the vehicle and coordinate with infantry.
Infantry Transport: The vehicle can carry up to 6 infantrymen inside, giving them protection and mobility on the battlefield. They can disembark and engage quickly.
The BMP Bradley M2A3 is an advanced combat vehicle designed to effectively support infantry during combat operations. Its high mobility, weapon systems and defensive capabilities make it a valuable asset on the battlefield.
Detailed, high-quality 3D model for various projects.
File type: MAX, FBX, OBJ
Highlight text and press
Ctrl+Enter