Ad Visual Inventory Paper Vol.1 v1.0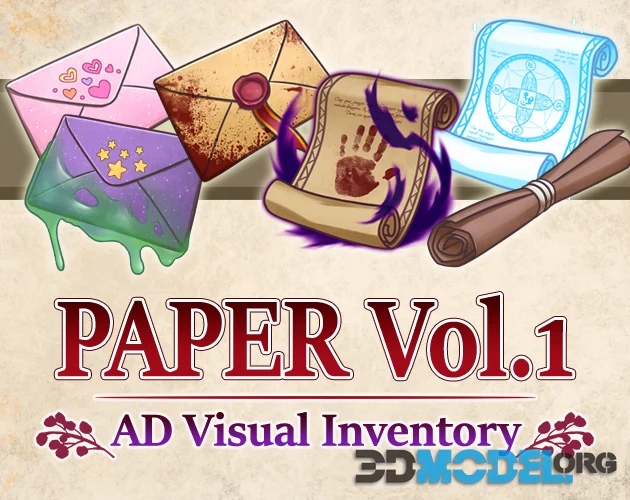 Add these large items to your game's inventory. Perfect for Atelier and Mana Khemia-like games that puts emphasis on items, as well as Visual novels and Click and Find games.
These assets can be used for any engine!
In this pack you'll find:
151 items in total! Covering: Envelopes, Closed and Opened Scrolls (including design and color variations)
256×256 in size
PS files with separate layers, in 400×400 size, for easier and further editing!
Version: 1.0
Home Page: https://dragoonwys.itch.io/ad-visual-inventory-paper-vol1
Highlight text and press
Ctrl+Enter