Ultimate VHS Shader for Unreal Engine v5.0-5.1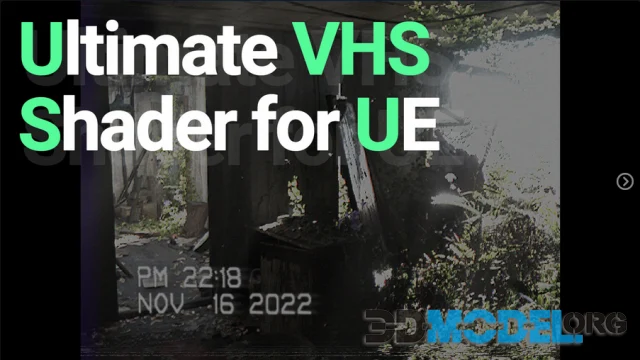 Looking to create content shot with that good old VHS camera? Don't simply put an overlay found on the internet, you want VHS? This is VHS!
Ultimate VHS shader for Unreal Engine is a post process built in Unreal in a 100% procedural way adding the typical VHS effects. Everything is procedural so everything is fully customizable to fit your next project! It's not a simple overlay with excessive glitching and chromatic aberration, it's about making the best possible copy of the look of the 90's.
Open the project, migrate the post process into your project and you're done! You can also customize the date and time display with the PSD file provided, just replace it in Unreal and you're good to go!
Enjoy and create something on a whole new level!
Version: 5.0-5.1
Home Page: https://www.artstation.com/marketplace/p/vDgOO/ultimate-vhs-shader-for-unreal-engine
Highlight text and press
Ctrl+Enter