How to Choose a 3D-Printer for Home Use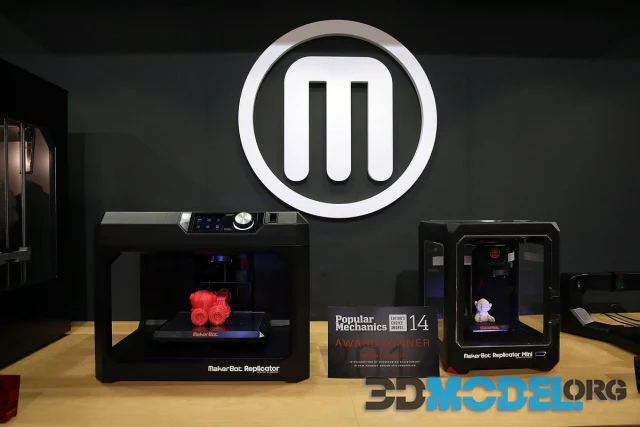 If you're interested in a 3D printer but aren't sure how to choose one, there are a few things to keep in mind. You'll want to consider factors such as material type, size, and ease of use.
In our
catalog of 3D print models
you can find and download thousands of ready-to-print, fully prepared meshes. These include characters from famous franchises, movies, games and comics, numerous themed collections, weapons, machinery and much more.
Selective Laser Melting (SLM) printers
SLM is a 3D metal printing technique that produces highly accurate and dense components. Several industries are using the technology to produce durable and lightweight parts. In addition, the process is also widely used in the medical and aerospace industries.
Unlike other 3D printing technologies, selective laser melting (SLM) does not require specialized tools or extensive assembly processes. This means that it is ideal for rapid prototyping and small series production. However, it is not ideal for large-scale production.
Selective laser melting is one of the most important additive manufacturing techniques available. It allows users to create complex, free-form shapes.
The process involves the use of a high-power, high-density laser to melt metallic powders. These powders are then fused together layer by layer to form a solid part. As a result, the finished object has properties similar to those of traditional manufacturing processes.
Currently, the most common materials for SLM 3D printing are titanium, aluminum, stainless steel, and tool steel. Other metals and alloys can be utilized as well. Researchers hope to incorporate more materials in the future.
Selective Laser Melting (SLM) is a metal additive manufacturing technology that allows the creation of complex shape parts. For example, it can be used to make biomedical devices, scaffolds, and porous scaffolds. Moreover, it can be used to fabricate bionic lightweight construction projects.
It is considered a promising technique for creating new products. For example, NASA is researching the feasibility of using SLM for spacecraft parts. Another advantage of the technology is its ability to produce high-quality parts that are lightweight and can be fabricated with designed porosity.
Selective laser melting is a relatively new 3D printing technology. It was developed by German scientists in 1995. Although it was initially developed to melt only pure metals, it can now be used to melt metals alloys.
SLM has become a favorite of manufacturers and designers for rapid prototyping and small series production. With the technology's versatility, it can produce complex geometries and complex shapes that are not possible with other traditional manufacturing processes.
Moreover, it offers excellent size accuracy. Many of its users are researchers and metal powder developers.
Resin MSLA or Filament FDM
The filament and FDM 3D-printer for home use is the right choice for hobbyists or those looking to print low-cost materials. They are faster, stronger, and safer than their resin cousins. However, you need to choose carefully, and learn more about the difference between the two.
Resin printing uses a vat of UV reactive liquid resin to build up your object. It can be quite messy and dangerous. You'll need a mask and gloves to handle it properly. In addition to that, it requires a little more post-processing and care.
Unlike other 3D-printing techniques, resin printing relies on UV lights to cure the model. Those wishing to print outdoors need to choose a resin that's resistant to UV aging.
Compared to filament, resin's best feature is the ability to make detailed models. In fact, a quality resin print can rival some of the best prints you can get on a filament printer.
The resin can be cleaned with a variety of solvents. It's important to note, though, that you cannot simply pour the cleaning solution down the drain. Rather, it should be disposed of in accordance with local regulations.
Depending on the printer, the best way to clean the bed of your printer is to buy a cleaning kit. These kits offer a great deal of value and come with a high-quality customer service. Some of the most popular brands include CCTREE, i3D, and eSolar.
In the filament 3D-printer for home use category, the Peopoly Phenom is a high-end model. While it's a little pricey, it's worth the extra cost if you're planning on printing smaller, miniature-sized objects.
Generally, if you are looking for a solid, well-constructed, and highly detailed piece, it's best to look elsewhere. Resin is the king of 3D-printing, but it does have its limitations. This is why it's recommended you wear disposable gloves and wear a mask when working with it.
There are more advantages to using a filament and FDM 3D-printer than one might think. As long as you take the time to research your options, you'll end up with the perfect machine for your needs.
Wi-fi connectivity
A 3D-printer is a great way to get your creative juices flowing, but it's not always the easiest of tasks to tackle. Luckily, there are several tools and tricks that can help you get the job done. You can also rely on the services of a local IT department to handle things like setting up a network and troubleshooting common hiccups. Lastly, don't forget to ask your hardware provider for some free tech support. Having the right tool for the job can mean the difference between the dreaded reboot and a seamless connection. If you don't have a 3D-printer in your arsenal, consider using a home 3D-printing service. Then, you'll have a dependable solution for your next print job.
While the jury is still out on the best 3D-printing services, you can get started by installing an application on your smartphone or tablet. Check out the list of applications below for more information. In addition, make sure to check with your computer manufacturer for warranty information. This is a smart move since you don't want to be locked out of your machine if you have a software snafu.
Aside from a good ol' fashion router, you can opt for a broadband modem or a combined modem and router. As for printers, you have a few options, including the eponymously named Dremel 3D40 and the FlashForge Finder. To save on printing costs, you can also opt for the cheaper and more manageable Dremel Print Cloud. Regardless of which route you take, be sure to use the most reputable company on the market. It's the best way to ensure your business's printing needs are met with a smile.
Maintenance
It's essential to keep your 3D-printer for home use in good shape. However, many printer owners don't think about it as often as they should. This can lead to printer issues, malfunctions and even fires. Fortunately, there are a few simple steps you can take to help keep your printer running smoothly.
First, check your printer's electrical control board for dust. This should be free of particles. If it's dirty, it can damage your wires. In addition, you should regularly use the latest stable firmware version.
Second, clean the print tray. Clean the surface using a cloth or alcohol. You can also scuff it with sand paper if needed. Once you've cleaned the tray, you'll need to reapply the tape.
Third, check the hot end for signs of clogging or degrading. For example, a PTFE tube can start to degrade, which can affect the quality of your prints. Even a small section of the tube can start to break down, leading to printing problems.
Next, check the belt tension. Proper tensioning can save your printer from skipping. Too loose and the pulleys can move around and cause a misaligned system. The wrong tension can result in printing artifacts on the exterior walls.
Finally, you should replace your fans periodically. Dust can build up inside the fan and make it run less efficiently. Also, if your printer uses a PTFE hotend, you should clean the tube in the hot end and cut it down to a smaller section.
Taking time to maintain your 3D-printer for home use will help ensure you get the most out of your investment. Keeping it in good shape can prevent future problems, as well as make it easier to fix any current issues.
A professional 3D printer maintenance service can save you money in the long run. By ensuring your machine remains in top condition, you'll avoid costly repairs and replacements in the future. Take some time to schedule a cleaning appointment after a few cycles of printing. Follow these simple steps and your printer will perform at its best.
There are a number of resources you can find online to help you keep your 3D-printer for home users in good condition. These can include PDF maintenance guides and other resources.
Check more articles:
Highlight text and press
Ctrl+Enter