Mathieu Lehanneur Liquid Marble series the Ocean Memories collection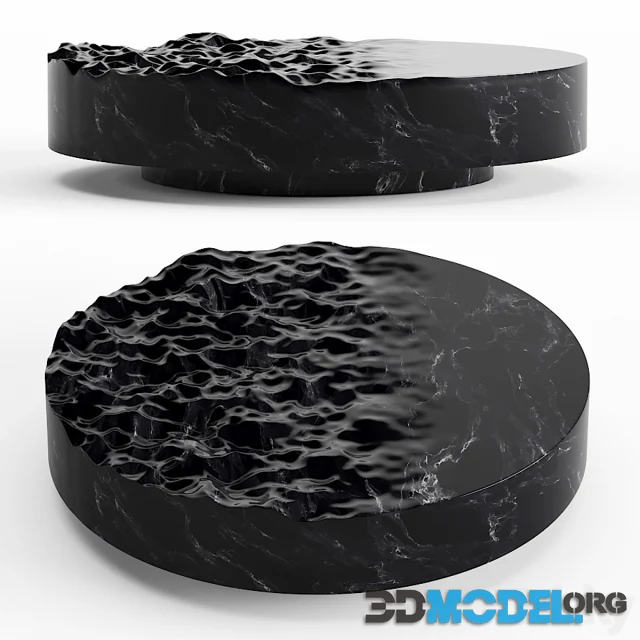 Mathieu Lehanneur's Liquid Marble series is a collection of pieces that visually depicts the sea as if it were in liquid state. Utilizing 3D software typically used in special effects films, blocks of stone are cut to replicate digitally created forms before being hand-polished to give off an appearance of shiny liquid surface.
At Carpenters Workshop Gallery, the Ocean Memories collection presents tables, benches and stools that resemble fragments of the sea. Crafted digitally from blocks of white marble as well as polished bronze, these pieces exude energy, movement and strength.
At Carpenters Workshop Gallery in Paris, minimalist artist Mathieu Lehanneur has created an exhibition called 'Ocean Memories' that showcases his design work: cutting off blocks of stone and bronze to create tabletop surfaces that mimic the waves-like motions of the sea. Utilizing 3D special effects software typically used in filmmaking, Lehanneur translated ocean currents into digital forms before machine-cutting stones to replicate these digitally created forms.
Hi-realistic 3d-model for interior.
File type: MAX, FBX, OBJ
Highlight text and press
Ctrl+Enter