NLAW (PBR)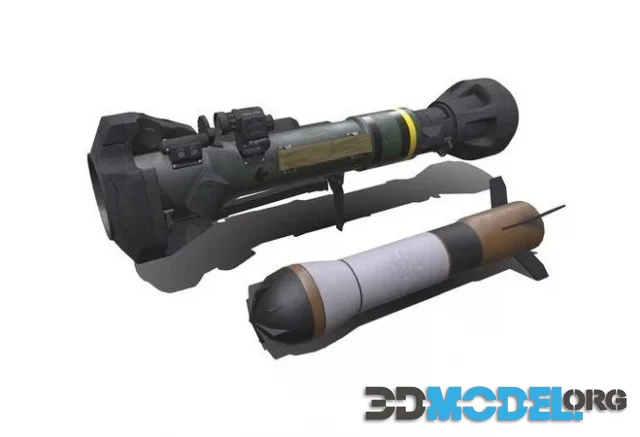 The NLAW system brings together the convenience of light anti-armour weapons with the power and precision of heavy, crew-operated guided missile systems. Now, with NLAW, even one soldier can take down a heavily protected modern Main Battle Tank in one shot!
NLAW is the ultimate tank killing solution, giving your troops a strategic advantage in any environment and terrain. It gives the enemy something to think about - they cannot use traditional tactics when faced with you, increasing your odds for victory in battle.
With Overfly Top Attack (OTA) for armored targets and Direct Attack (DA) for non-armored opponents and troops inside buildings, NLAW fires precisely in confined spaces. OTA relies on magnetic sensors and proximity fuzes to impact the target, while DA utilizes the traditional contact fuze.
Unlike the Javelin, which uses a curved trajectory, the NLAW missile flies directly towards its target. This makes it much more effective at striking tanks that are closer to reach, such as those at the front of a line of tanks.
The Javelin has the advantage of being faster and more agile, with a higher rate of fire and fewer inventory slots to fill. This allows lone soldiers to carry this weapon without needing additional personnel to bring extra ammunition in backpacks.
The British Ministry of Defence (MoD) recently announced a $280 million contract to purchase "several thousand" NLAW effectors from Swedish manufacturer Saab and UK-based Thales in Belfast, Northern Ireland. This marks an important development for the Army's future supply of this shoulder-launched weapon which has been an integral part of Ukraine's defensive capabilities during their fight against Russia's illegal invasion.
Realistic 3d-model.
File type: MAX, FBX, OBJ
Highlight text and press
Ctrl+Enter