FP-45 Liberator (PBR)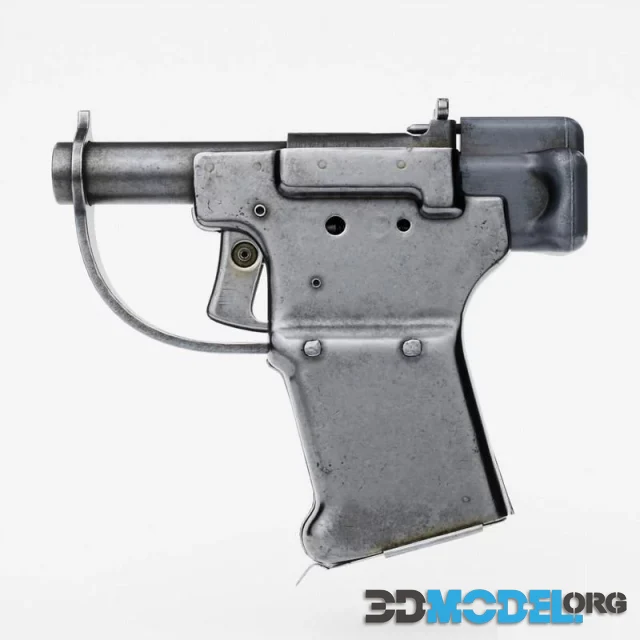 The FP-45 Liberator is a historic and unique firearm that was developed and produced during World War II. It was a single-shot pistol designed to be simple, inexpensive, and easily mass-produced for resistance fighters and other clandestine operations.
The FP-45 Liberator has a simple and utilitarian design. It consists of a smoothbore barrel, a simple trigger mechanism, and a grip made of stamped sheet metal. The overall design is compact and lightweight.
The FP-45 Liberator is chambered in .45 ACP (Automatic Colt Pistol) caliber. It was designed to use specially designed .45 ACP cartridges with a shortened case and a minimal amount of powder.
The Liberator is a single-shot pistol, meaning it can only fire one round before requiring manual reloading. It has a manually operated breechblock that is pulled back to load a round into the chamber.
The FP-45 Liberator was intended to be a disposable firearm, designed for mass production at a low cost. It was produced using stamped sheet metal components, which made it relatively inexpensive to manufacture.
The primary purpose of the FP-45 Liberator was as a covert weapon for resistance fighters and other operatives behind enemy lines. It was intended to be easily concealed, used at close range, and quickly disposed of if necessary.
Due to its smoothbore barrel and simplistic design, the FP-45 Liberator had limited range and accuracy. It was intended for use at very close distances and was not designed for precision shooting.
The FP-45 Liberator holds significant historical value as an example of a mass-produced, disposable firearm during World War II. It was a symbol of resistance and was a part of various clandestine operations during the war.
It is important to note that the FP-45 Liberator was not a highly effective or refined firearm. Its design and purpose were focused on providing a basic and easily accessible weapon during wartime. Today, it is primarily valued as a collectible and as a historical artifact from World War II.
GameReady 3d-model for any projects.
File type: MAX, FBX, OBJ
Highlight text and press
Ctrl+Enter