IAI Heron – Australian Variant (PBR)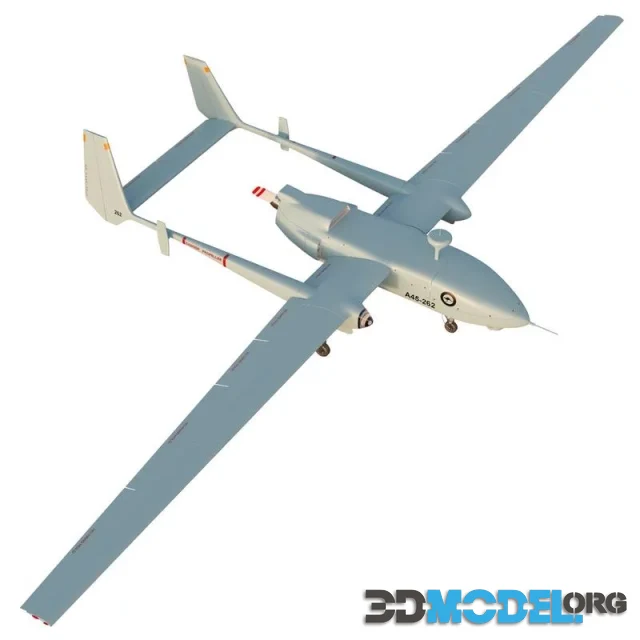 The IAI Heron is an unmanned aerial vehicle (UAV) that has been adapted for use in Australia as a variant known as the IAI Heron Australian Variant. It is a medium-altitude, long-endurance (MALE) UAV designed for a variety of surveillance and reconnaissance missions.
Key features of the IAI Heron Australian Variant:
Design: The Heron Australian Variant features a fixed-wing design with a high aspect ratio and a long fuselage. It has a wingspan of around 16 meters and a length of approximately 8 meters, providing it with excellent endurance and range capabilities.
Payload: The UAV is equipped with advanced sensors and payloads to support its surveillance and reconnaissance capabilities. This includes electro-optical/infrared (EO/IR) sensors, synthetic aperture radar (SAR), and various other intelligence-gathering systems.
Endurance and Range: The Heron Australian Variant has an impressive endurance of over 24 hours, allowing it to conduct long-duration missions and cover vast areas of interest. It has a range of several hundred kilometers, enabling it to operate at extended distances from its ground control station.
Operational Altitude: The UAV can operate at altitudes of up to 30,000 feet (9,144 meters), providing it with a wide field of view and the ability to monitor large areas with precision.
Communications and Control: The Heron Australian Variant is controlled remotely from a ground control station, allowing operators to monitor and control its flight and sensor operations in real time. It relies on a robust communication link for data transmission and command relay.
Mission Capabilities: The UAV is primarily used for intelligence, surveillance, and reconnaissance (ISR) missions. It can conduct a range of tasks, including border surveillance, maritime patrol, target acquisition, and support for military operations.
Autonomous Operation: The Heron Australian Variant is capable of autonomous takeoff, landing, and waypoint navigation, reducing the need for constant operator intervention during its missions.
The IAI Heron Australian Variant is a versatile UAV that provides valuable situational awareness and intelligence capabilities to support military, security, and surveillance operations in Australia. Its endurance, range, and advanced sensor suite make it a reliable asset for gathering critical information in various operational scenarios.
3d-model is executed in detail and quality.
File type: MAX, FBX, OBJ
Highlight text and press
Ctrl+Enter