Ford GT with custom Martini Racing Livery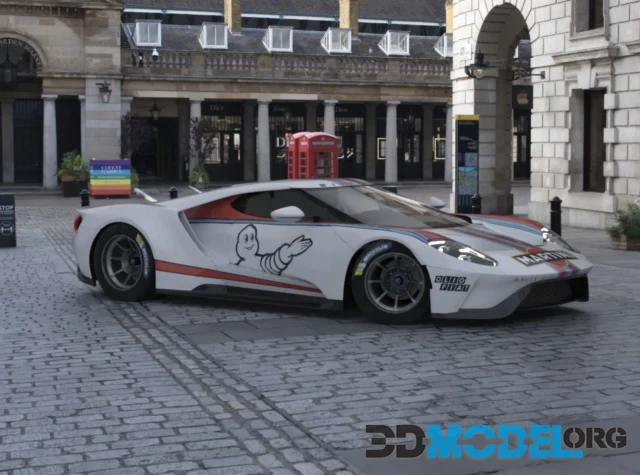 Are you searching for an eye-catching addition to your Ford GT, then this stunning Martini Racing Livery is the perfect choice. A one-off custom from Vossen Wheels, it's sure to add some unique style and personality to your garage.
A remarkable marriage of British engineering and American power, the Ford GT40 MKII is one of racing history's iconic cars. To commemorate its historic triumph at Le Mans 50 years later, we're introducing a special series of events in CSR2 called "Performance Ford," where you can restore and upgrade various classic Fords including the legendary GT40 MKII!
This limited-edition car can only be obtained by players who complete Restoration Rush, the first event in Legends. Once you've achieved this milestone, your Legends garage will unlock and display the GT40 MKII!
Liam was heavily inspired by Martini's racing livery when he was younger, so it comes as no surprise that his attention was drawn to the Ford GT with this custom Martini Racing Livery. It pays homage to an iconic pony car with an impressive motorsport heritage but also looks very modern in appearance and design.
The exterior features exposed red or blue tinted carbon fiber, accentuating its lower aerodynamics with engine bay louvers, mirror stalks and a rear diffuser. Custom wheels are finished off with titanium lug nuts and Brembo(r) brake calipers for added grip.
On the interior, Alcantara(r)-wrapped carbon fiber seats are complemented by Martini livery's color, while Ebony leather adds to the luxurious vibe. Carbon fiber can also be found throughout the cabin - appearing on consoles, vent registers and lower A-pillars with a matte finish.
3d-model with customized materials and textures in the archive.
File type: C4D, FBX
Highlight text and press
Ctrl+Enter