Porsche Carrera GT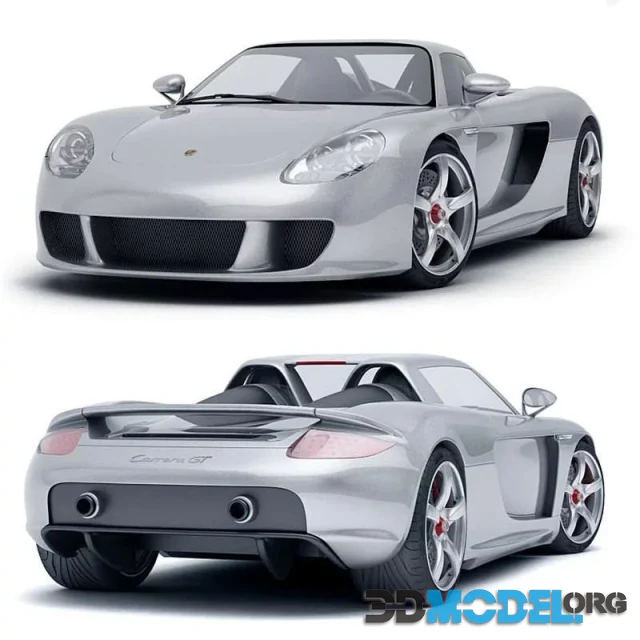 The Porsche Carrera GT is a high-performance sports car manufactured by the German automaker Porsche between 2004 and 2007. It is renowned for its exceptional performance, stunning design, and limited production.
The Carrera GT is powered by a 5.7-liter V10 engine that produces around 605 horsepower, making it one of the most powerful naturally aspirated engines at the time. It's capable of accelerating from 0 to 60 mph in under 3.5 seconds and reaching a top speed of over 200 mph.
Its design is a blend of aerodynamics and aesthetics, featuring a low-slung, curvaceous body made predominantly of carbon fiber, contributing to its lightweight construction. The two-seater sports car has iconic air intakes just ahead of the rear wheels, providing both a distinctive appearance and functional cooling for the engine.
The Carrera GT typically comes with a 6-speed manual transmission, adding to the driver's experience by offering precise control over gear changes.
The vehicle's handling is exceptionally responsive due to its advanced suspension system, which includes pushrod-actuated shock absorbers and adaptive dampers, allowing for precise handling and a balanced ride.
Porsche produced a limited number of Carrera GTs during its production run, making it a rare and sought-after vehicle among automotive enthusiasts and collectors.
The Carrera GT's reputation as a high-performance supercar, combined with its limited production numbers, has solidified its status as an iconic and desirable vehicle in the automotive world.
Porsche Carrera GT is celebrated for its breathtaking performance, striking design, and limited availability, earning it a place among the most legendary and coveted sports cars ever produced.
Realistic 3D model for use in various projects.
File type: MAX, FBX, OBJ
Highlight text and press
Ctrl+Enter