Lamborghini Gallardo lp560-4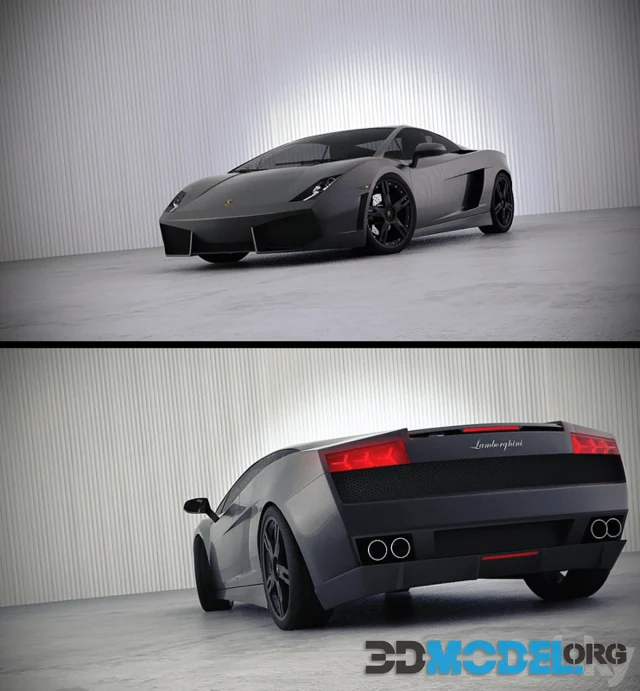 The Lamborghini Gallardo LP560-4 was a high-performance sports car produced by the Italian automaker Lamborghini. It was part of Lamborghini's Gallardo lineup and represented a significant update over the original Gallardo model.
The Gallardo LP560-4 was powered by a 5.2-liter V10 engine. This engine was capable of producing 552 horsepower (560 PS, thus the "560" in its name) and 398 lb-ft (540 Nm) of torque. The "4" in its name indicated that it was an all-wheel-drive (AWD) model, providing excellent traction and stability.
The LP560-4 was a very fast car. It could accelerate from 0 to 60 mph (0 to 97 km/h) in just over 3.7 seconds and had a top speed of approximately 202 mph (325 km/h).
It featured a 6-speed manual transmission as standard, but an optional 6-speed automated manual (e-gear) transmission was also available. The e-gear transmission allowed for faster gear changes and could be manually shifted using paddle shifters behind the steering wheel.
The LP560-4 had a more aggressive and modern design compared to its predecessor, with revised front and rear fascias, new headlights, and other aerodynamic enhancements. It retained the iconic Lamborghini scissor doors.
Inside the cabin, the LP560-4 offered a blend of luxury and sportiness, with leather upholstery, Alcantara accents, and a driver-focused cockpit.
Lamborghinis are known for their sharp handling and dynamic capabilities. The LP560-4 featured a performance-tuned suspension, AWD system, and electronic stability control to help drivers maintain control in various driving conditions.
Over the course of its production, the Gallardo LP560-4 was offered in various body styles, including coupe and convertible (Spyder) versions. Lamborghini also introduced limited-edition and special models based on the LP560-4, such as the Gallardo LP570-4 Superleggera.
The Lamborghini Gallardo LP560-4 was a popular choice among sports car enthusiasts for its combination of striking looks, blistering performance, and the unmistakable Lamborghini experience. It was succeeded by the Lamborghini Huracán in Lamborghini's lineup.
A realistic three-dimensional model for quality visualizations.
File type: MAX, FBX, OBJ
Highlight text and press
Ctrl+Enter