Script Inspector 3 v3.0.33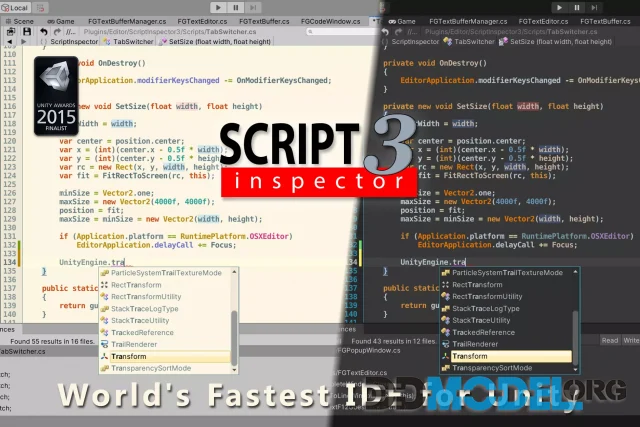 Supported Unity versions: 4.0.0 or higher.
Script Inspector 3 was a finalist in the 2015 Unity Awards!
Si3 is an advanced IDE (a Code Editor) for scripts, shaders, and text assets, seamlessly integrated inside the Unity Editor. Si3 comes with context sensitive auto-completion for C# scripts and a rich set of additional tools, key bindings and mouse handling.
Version: 3.0.33
Home Page: https://assetstore.unity.com/packages/tools/visual-scripting/script-inspector-3-3535
Highlight text and press
Ctrl+Enter