Ultimate Editor Enhancer v3.6.2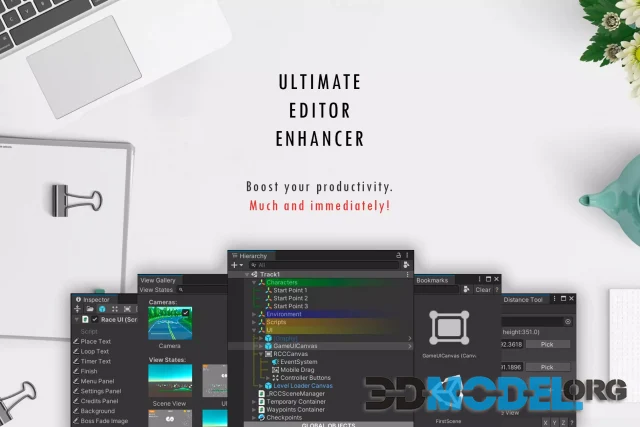 Supported Unity versions: 2020.1.0 or higher.
Ultimate Editor Enhancer (ex uContext Pro) is productivity toolkit that take your workflow in Unity Editor to a next level, simplifies working with content, adds new features to the editor, corrects and improves the editor's built-in behaviors.
Strongly improves Hierarchy, Inspector, Scene View and the editor itself.
Adds tools for quick navigation, creation and manipulation of objects.
Version: 3.6.2
Home Page: https://assetstore.unity.com/packages/tools/utilities/ultimate-editor-enhancer-141831
Highlight text and press
Ctrl+Enter