The role of music and ambient in video games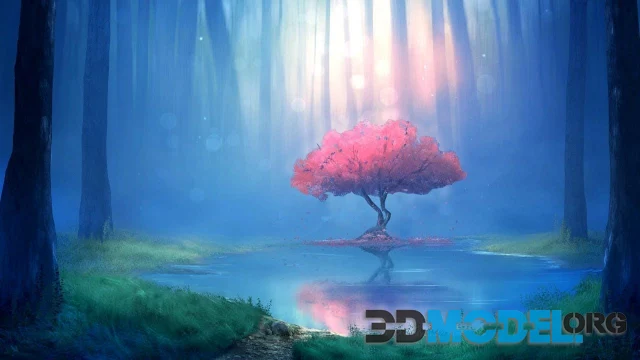 Music is an integral part of life for everyone. It helps to relax or, on the contrary, to arouse genuine and sincere emotions. Music can fully express all the feelings that one experiences.
Therefore, it is not surprising that in the games in first place is the sound. For complete immersion it is necessary for the player to be cut off from the real world for a while, and the soundtrack is designed to cope with this task.
To understand the importance of music and ambient in games, try to imagine what would happen if games had no music. Just turn on your favorite title and turn the music completely off in it. After just a few minutes, you'll probably feel uncomfortable, especially if you've played the game with the music on for a long time. You will feel that there is something missing in the game, you will feel an emptiness. But why does this happen? The answer is simple: one of the most important game components has been entirely lost.
Creating
music for video games
requires coordination between different game development departments. For example, contracting with big-name composers or buying licensed music. The process often begins with the idea of the chief game designer. He, as the leader of the workflow, should always have an understanding of what the overall theme of the game will sound like.
You can prefer to contract with artists and buy licensed music at any time by downloading
soundtracks
from our website. They were designed by professional sound designers, so that their quality is at the highest level.
A little bit of theory
The word "ambient" already speaks a lot. It literally means surroundings. And therein lies the whole essence. If the ambient contributes to immersion in the game world, then everything is correct. If it doesn't, it means that it was made badly, and it doesn't fulfill its main task.
If we answer the question of what a perfect ambient should be – It should be looping, it should fit the atmosphere, and it should not annoy at all.
And the ambient can be almost anything, to be honest. For example, an empty, oppressive silence, or some distant sounds.
We have different
sound effects
on our site - you're sure to find the best option for your needs. It doesn't matter which setting and genre you are playing, because if you are passing to this section of our catalog, you can find
soundtracks
for both, for example, for horror games and for usual puzzles.
The best game music creators
There are many key figures in the video game industry who have had a truly huge impact on player perception, and who have literally made some gamers love games. Here's an example of some of the legends:
Hans Zimmer
Hans Zimmer is probably one of the most famous and key figures in the field of game soundtracks (and soundtracks in general). You can go through a long list of his works, but the most significant ones are soundtracks for Call of Duty: Modern Warfare 2 and Crysis 2.
Hans Zimmer also designed the soundtracks for many blockbuster movies.
Akira Yamaoka
We can't talk about video game music without the name of the great Japanese composer, multi-instrumentalist, producer and sound designer - Akira Yamaoka. This is the person who initially didn't think to connect his life and career with music at all, but in the end became one of the most famous soundtracks creators for games.
A lot of people tried to copy his style, but it didn't work out.
The most famous and significant work in the Akira's life was the creation of the music for the series of survival horror games named Silent Hill. It is even impossible to imagine this series without that melancholic and mysterious soundtrack, which Akira created for it.
Mick Gordon
Mick Gordon is a name that almost every fan of extreme arena-like FPS has heard of.
Any skilled composer can make the moment memorable. A good composer can also set a certain tempo for some gameplay moments, which is exactly what Mick Gordon did when he wrote the music for DOOM 2016 and DOOM Eternal. He did his best to make the compositions playing during monster battles as dynamic and driving as possible.
Other game-dev articles:
Highlight text and press
Ctrl+Enter